Who are among the happiest people in the world? Is that important? How happy are we Americans?
I have mentioned the World Happiness Reports in past posts on good government, socialisms, and the American workplace (#4), arguing in part that many other nations rank higher than the US on happiness. I'm raising the issue again in response to an interview published in the June 2016 edition of AARP Bulletin. Journalist Hugh Delehanty spoke with "happiness expert" Sonja Lyubomirsky, a Professor at the University of California, Riverside, and brought up the 2016 version of the report. While Professor Lyubomirsky has written extensively on happiness and makes many important points in the interview, the dialogue is misleading to readers at several points, and it is important to flesh them out.
Before dealing with the AARP interview itself, let's look at the World Happiness Reports and their history over the past few years. The first report was commissioned for the UN Conference on Happiness, held in April 2012. Published by the Earth Institute at Columbia University and edited by John Helliwell, Richard Layard and Jeffrey Sachs, it found that the happiest countries are all in Northern Europe – Denmark, Norway, Switzerland, the Netherlands and Sweden – with an average life evaluation score of 7.48 on a 0 -10 scale. The authors further noted, "it is not just wealth that makes people happy: Political freedom, strong social networks and an absence of corruption are together more important than income in explaining well-being differences between the top and bottom countries. At the individual level, good mental and physical health, someone to count on, job security and stable families are crucial."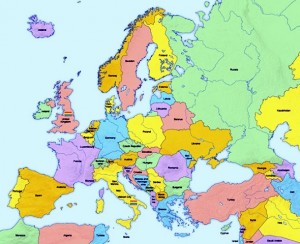 The US did not make it into the top 10 countries in the 2012 report or the three that have followed since. Here are the US rankings:
Switzerland ranked highest in the 2015 report. The authors noted, "People who live in the happiest countries have longer life expectancies and more social support, experience more generosity, have more freedom to make life choices, have lower perceptions of corruption and have a higher gross domestic product per capita."
Denmark ranked first in both 2012 and 2013, fell to third in the 2015 report, and went back to #1 in 2016.  As noted by another happiness expert, Professor of Economics Christian Bjørnskov at Aarhus Business School in Denmark, "The great thing about Danish society is that it doesn't judge other people's lives. It allows them to choose the kind of life they want to live, which is sometimes not always possible in other countries, so this helps add to the overall satisfaction of people living here." Further, the Danes' attitude to money differs from that of other countries, according to Prof. Bjørnskov: "Money is not as important in the social life here, as for example Britain and America. We probably spend our money differently here. We don't buy big houses or big cars, we like to spend our money on socialising with others."
It is also relevant to note that the Danes have actually ranked very high in the happiness category for decades. In 1973 (quoting from the official website of Denmark), "the European Commission decided to set up a 'Eurobarometer' to find out about issues affecting its citizens. Since then member states have been surveyed about well-being and happiness. Amazingly Denmark has topped the table every year since 1973."
Returning now to the AARP interview of Sonja Lyubomirsky, interviewer Delehanty asked, "The World Happiness Report recently ranked Denmark as the happiest country in the world," to which Lyubomirsky responded, "One of my colleagues did a study showing that the Danish had relatively low expectations. Maybe that's why they're happier."
Wow! "Low expectations?" Is it fair to assume that Lyubomirsky and Delehanty are both ignorant of the earlier World Happiness Reports? Without specific reference to the study mentioned by Lyubomirsky, it is difficult to know precisely what it revealed, but it certainly appears to ignore the long history of Danish attitudes. Whether the fault lies with Lyubomirsky, the AARP interviewer, or the way the interview was edited, the dismissal of Danes as having "low expectations" is problematic at best and uninformed and prejudicial at worst.
In answer to another question of Delehanty, "How is the American view of happiness different from that of other countries," Lyubomirsky responded, in part, "With the Americans it was all about money, fun and family.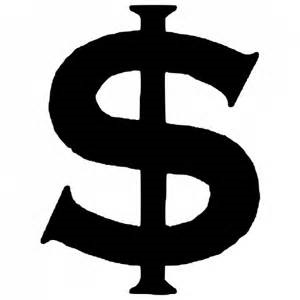 Things that are more attainable." To put money ahead of both fun and family when it comes to Americans' happiness, apparently with no irony or apology, is quite startling. For one thing, many Americans would probably strenuously disagree that money is "more attainable" than some things that would make them happy. Also, as we have seen above, family (and strong social networks in general) are among the factors that raise so many other countries above the US in the happiness category.
While I usually have enormous respect for the work of AARP, this interview is highly problematic. It leaves American readers with a simplistic view of people in other nations who might very well have a great deal to offer in the area of the "expert's" expertise, happiness.