Here are some offerings I would love to bring to your (New England or Albany, NY) venue.
1) Chant workshop. In many of my blog posts, I have mentioned my background as an Episcopalian and my association with the Society of St. Margaret in Duxbury, Massachusetts. I have recently developed a workshop, mainly but not only for Episcopalians, to provide religious seekers with another tool to deepen their spirituality. "Chanting the Daily Office: A Contemplative Practice Using The Book of Common Prayer" – based on liturgy and music I have learned at St. Margaret's convent – uses an interactive PowerPoint presentation to show participants how they can enhance Morning Prayer II, Evening Prayer II and Compline with chant tones, either on their own or with groups in a worship setting. (No priest is necessary to pray or chant the Daily Office.)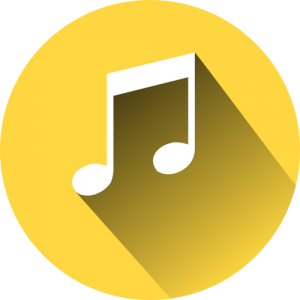 The Service Music of the 1982 Hymnal contains a number of chant settings that can be easily learned by people with some musical ability. A chanted setting of Compline, used by the Sisters of St. Margaret and others, can be purchased.
I would welcome opportunities to offer this workshop in Episcopal contexts – individual parishes, a group of parishes, a diocesan, conference or retreat center – at a cost of $500 (plus hotel accommodations), which includes three hours of interactive instruction and a Resources Packet for each attendee. Participants will explore the rich history of chant, how to read musical notations in the Psalms and the different portions of the services, how to find appropriate readings, and how to construct a meaningful chanted service.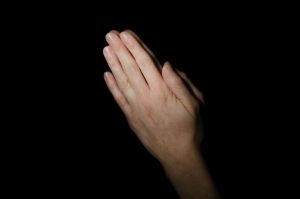 The workshop can be configured in one of two ways:
An evening session (1 ½ hours) culminating in chanted Compline, followed by a morning session (1 ½ hours) culminating in Morning Prayer II; or
A morning session (1 ½ hours) culminating in Morning Prayer II, followed by a late afternoon session (1 ½ hours) culminating in Evening Prayer II.
Attendees would be encouraged to attend both sessions, although a short review of the first session's material will take place at the second session.
Testimonials
"The workshop was informative and well-organized. Valerie brings a real passion for sacred chant." – Duncan, Brattleboro, VT
"On behalf of the Vestry, thank you for leading the workshop on chanting. We are sure that your contribution will add a great deal of warmth to our way of worship!" – Vestry, St. Michael's Episcopal Church, Brattleboro, VT
"I enjoyed Friday [evening]. Lots to learn :)" – Joanne, Brattleboro, VT
"It was fun!" – Darcey, Newfane, VT
2) Retreat, "Contemplating Mary in History, Music, Art, and Liturgy." This was first presented as a four-session Advent retreat sponsored by the Episcopal Church in Vermont and held at the Bishop Booth Conference Center in Burlington, Vermont, December 7-8, 2018. Mary the mother of Jesus figures prominently in Christian tradition. In the retreat, we explored the figure of Mary from several perspectives. We placed Mary and the other Marys of the New Testament in the social, historical and archaeological context of the early Roman Empire. We then explored how the mother of Jesus is portrayed in later Christian literature, Western art, icons, convents and monasteries, and how she was viewed by some as a goddess.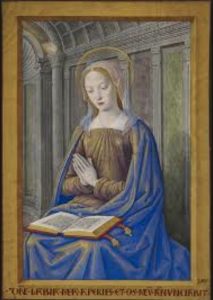 The Magnificat – Mary's powerful words as recorded in the Gospel of Luke – is prominent in the context of Evening Prayer, so we chanted a few settings of the Magnificat from the 1982 Hymnal and listened to several beautiful recordings of the text from among the hundreds of settings that have been composed since the earliest days of the church. Finally, we discussed the visionaries of Medjugorje in the former Yugoslavia; these young people, now adults, were investigated medically and scientifically as they experienced life-changing visions of Mary, and the results of the tests were astounding. Participants came away with a deeper and richer understanding of the strong, inspirational figure that is Mary.
Each session is an hour in length, including time for discussion. Each attendee receives a packet of materials, including suggestions for further reading and Marian devotions.
This retreat can be adapted as a women's or church retreat in seasons other than Advent; it may also be of interest to college groups and religious communities (convents and monasteries). Cost to the host organization: $500.
3. Adult Education slide presentation for church audiences (in-person or hybrid), "Christian Practices and Their Indebtedness to the Goddesses and Gods of Antiquity." Many of our familiar Christian practices originated in paganism. In this forum, we will see how the new Christ religion that emerged in the Roman Empire, with its male God and Son of God, had its liturgical roots in very ancient religious practices, many honoring female deities. In this hour-long talk, we will learn about the pagan roots of such Christian practices as baptism, the Eucharist, weddings, and the labyrinth, among others. Attendees will receive a list of suggestions for further reading. Cost to the host organization: $250.
If you are interested in hosting a workshop or lecture in the New England area (in non-winter months!), please contact me!