Do you want to learn how to interpret the roles religions play in contemporary and historic contexts? Would you like to explore the internal diversity of various religions? Are you curious about how religions evolve and change and how religions are embedded in all human cultures? If so, you might want to check out "Religious Literacy: Traditions and Scriptures," a free online course offering from Harvard University.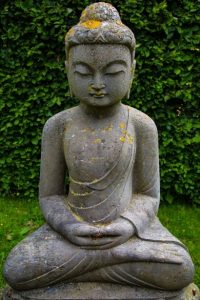 This is the first religion course in a series of World Scriptures courses from HarvardX and deals with Christianity, Buddhism, Islam, Hinduism and Judaism. It is self-paced, requires five to 10 hours of commitment per week and takes four weeks.
As we have noted in other posts, religious literacy is vitally important in our culture. Religion cuts across and informs nearly all aspects of our lives, in one way or another, for better or worse. It behooves all of us to be as knowledgeable as possible about religious issues, how religion can be misused and twisted toward unscrupulous ends and how religion and religious people can help create the kind of society most of us want.
This religious literacy HarvardX course is taught by Diane L. Moore, Senior Lecturer and the Director of the Religious Literacy Project at Harvard University, and Anna Mudd.