Our nation remains fractured politically and divided on a wide range of issues. The Big Lie perpetrated by the disgraced, twice-impeached, one-term former President Donald Trump and his cronies – that the 2020 Election was fraudulent and illegitimately deprived Trump of a second term – still persists. Smaller lies that negatively impact Americans – such as microchips inserted in Covid vaccines, the vaccine alters DNA, Covid is no worse than the flu, horse remedies cure the virus – are still constantly swirling around us and convincing otherwise rational, intelligent citizens of their truth.
While we have argued in the past that our two-party system is not ideal for tackling our myriad social, economic and other problems, it has become very clear that only one major party in the US – the Democrats – are battling these dangerous lies and trying to govern on behalf of the American people.

It is the Republican Party, the GOP, that has chosen to abdicate its governing responsibilities and focus instead on hanging onto power at all costs. Perpetrating the lies and fomenting culture wars that play to its political base and raise millions of dollars are among the strategies the GOP is using to accomplish these anti-democratic, unconstitutional goals.
Therefore it is essential, if we are to hang onto our very fragile democratic republic, that citizens and voters pay close attention to the 2022 midterm elections. The US Senate is particularly important, since Democrats hold only the slimmest of majorities. Some prominent Democratic US Senators who have been elected over the past few years in various special elections are now up for election on the regular cycle; there are also significant Republican Senators who are facing serious Democratic challenges or who are retiring.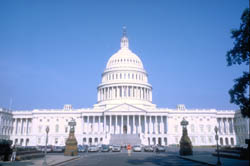 As CNN reported in August 2021, there are at least 10 Senate seats that can possibly "flip" or stay blue as a result of the November 2022 elections. Most of the Democratic candidates in these contests first have to win primaries, but ultimately the races can significantly affect the entire nation. Although we Americans can only vote in our own jurisdictions (which is completely appropriate), that does not preclude us from supporting progressive candidates in other ways – on behalf of the common good.
In Pennsylvania, Republican Pat Toomey is retiring. For various reasons, CNN suggests that this seat is one of the most likely to ultimately be won by a Democrat. At present, there are nearly 30 candidates in that race.
Many Americans are well aware of the situation in Georgia, where Democrat Raphael Warnock won a narrow runoff election in January 2021 in the midst of the aftermath of the November elections and the Big Lie. Warnock now has to win a full six-year term, and currently there are no strong competitors on either side. As CNN reports, "he has the race largely to himself, allowing him to start the third quarter with more than $10.5 million in the bank." With his 2021 win, Warnock, a 51-year-old preacher who leads the famous Ebenezer Baptist Church in Atlanta, became the "state's first Black senator and the first Black Democratic senator from the South." Warnock has shown himself to be on the side of Georgians and those who hold left-leaning values and deserves our support.
Ron Johnson from Wisconsin still has not announced whether he is seeking a third term in the Senate or will retire.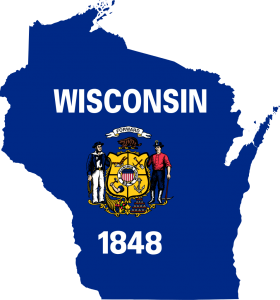 Several Democrats have jumped into the race, but CNN reports that Johnson may be particularly vulnerable – no matter who the competition is – because of his "increasing penchant for peddling conspiracy theories – about the 2020 election, the January 6 insurrection and the coronavirus and vaccines." While it is important not to support "any ol' Democrat" who might run, it is likely that the Democrat in this race will be far better for the people of Wisconsin and the nation as a whole than someone as unethical and, frankly, dangerous, as Johnson.
Americans are probably familiar with Arizona's junior Senator, Mark Kelly, husband of former US Representative Gabby Giffords and twin brother of astronaut Scott Kelly. Giffords was almost killed in an assassination attempt in Tucson on January 8, 2011, which helped propel Kelly into activism on gun control issues. Kelly and Giffords started Americans for Responsible Solutions, a political action committee, in January 2013; the group's mission "is to promote solutions to gun violence with elected officials and the general public" and to support "the Second Amendment while promoting responsible gun ownership and 'keeping guns out of the hands of dangerous people like criminals, terrorists, and the mentally ill.'"
Senator Kelly won his seat in a special election against Republican incumbent Martha McSally and 17 write-in candidates in November 2020, so he is now completing the term of the late Senator John McCain. Although Kelly is likely to have a great deal of competition, at least from Republicans, the millions of dollars in donations that he has raised means that "he goes into the final quarter of 2021 with $13 million in the bank, bolstering his reputation as one of his party's strongest fundraisers in the Senate." Arizona's current Republicans at both the federal and state levels are described by Politico as "full fringe" – proponents of the dangerous QAnon conspiracy theories and the Big Lie, adherents of Trump and his minions, and supporters of the white supremacist group the Proud Boys and of the discredited post-election ballot review. Helping Mark Kelly keep his Senate seat would seem to be a most worthwhile goal for Arizonans who do not adhere to the craziness of the present climate and for the US as a whole.
Republican Richard Burr is retiring in North Carolina, thus opening up that Senate seat. Even though Trump has weighed in on some Republican candidates, there is excitement buzzing around the leading Democratic challenger, former state Supreme Court Chief Justice Cheri Beasley, who has been endorsed by EMILY's List and has already raised over a million dollars in a few months. According to her website, Beasley will fight for affordable health care; creating jobs and growing economic opportunity; supporting small towns, rural areas and agriculture; standing up for women's rights; protecting the environment; protecting the right to vote; honoring veterans, service members and military families; reforming the criminal justice system; improving housing affordability; and fixing the immigration system. The decision for supporters and voters should be fairly clear: a Republican candidate who is going to continue dangerous, anti-democratic disinformation and policies versus a dynamic woman of color with sound progressive policies and a lifetime of experience.
New Hampshire has been served in the Senate since 2016 by Democrat Maggie Hassan, who is up for reelection. The wait is still on to see if Republican Governor Chris Sununu will enter the race; notably, Sununu has recently signed a budget bill that contains draconian anti-abortion provisions: a ban later in pregnancy that contains no exceptions for fetal diagnosis, rape, or incest; a requirement for medically-unnecessary pre-abortion ultrasounds that add additional cost, time; and a felony penalty and fines up to $100,000 for abortion-providing doctors.
Hassan has had long public service in New Hampshire: three terms in the state Senate and as the state's 81st Governor (2013-2017). While she has a consistently progressive record, she won her seat by a very slim margin over former Republican Sen. Kelly Ayotte, and will continue to be the target of Republicans as the campaign goes on. Hassan is, however, bringing in significant funds, having raised nearly $3 million in the third quarter of the year.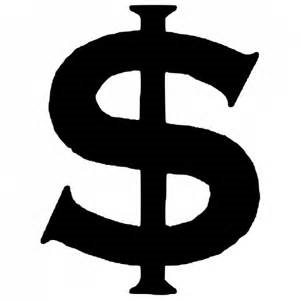 According to New Hampshire Primary Source, "They are the largest total for funds raised and cash on hand for a New Hampshire U.S. Senate candidate at this point in an election cycle and Hassan's fourth consecutive record-setting quarterly totals." Hassan is well worth supporting to keep her seat and help Democrats hold the majority.
In recent days, a Republican candidate has emerged to challenge the Democratic Senator from Nevada, Catherine Cortez Masto, the first Latina elected to the Senate. Former Nevada Attorney General Adam Laxalt has thrown his hat into the ring; his campaign ad sets out some of his philosophical stances, although not necessarily the way he would vote on any major issues: "The radical left, rich elites, woke corporations, academia, Hollywood and the media — they're taking over America." Laxalt is an ally of Trump and Republican Florida Gov. Ron DeSantis and was involved with failed legal challenges of mail-in voting and the vote-counting process following the 2020 election.
According to EMILY's List, Cortez Masto is firmly on the side of issues supported by most Americans. While serving for eight years as Nevada's AG, she strengthened state laws to prevent domestic violence and to protect middle-class families from fraudulent mortgage schemes and predatory lenders. Cortez Masto has advocated for strengthening the US health care system and protecting Medicare and Medicaid. She is a "cosponsor of the Healthy Maternal and Obstetric Medicine (Healthy MOM) Act, which would ensure that mothers and their babies have access to the care they need, both before and after birth," and she is a fierce defender of a woman's right to choose. She supports comprehensive immigration reform and is a cosponsor of the DREAM Act. Cortez Masto has raised several million dollars in donations in 2021. Nevada will remain well represented if she is reelected to the Senate; it is hard to see how Nevada or the US will be aided at all if Laxalt takes her place.
Senator Marco Rubio of Florida has held his seat since January 2011. As a conservative Republican, he generally has low rankings from liberal and progressive organizations (such as the American Civil Liberties Union, the Human Rights Campaign, and Planned Parenthood Action Fund) and high scores from right-wing organizations (US Chamber of Commerce and the Club for Growth). Rubio has a worse roll call (voting) record than most other Senators: he missed 331 of 3,428 roll call votes between January 2011 and November 2021, a rate of 9.7% (the median is 1.7%).
Rubio appears frequently on television shows that rail against Covid vaccines, for which he is being strenuously called out by Florida Democratic Representative Val Demings. Americans may remember Demings as one of the impeachment managers in Trump's first impeachment trial. She announced in June 2021 her run against Rubio, bringing to the race not only her current legislative experience but also the following background: the youngest of seven in a black family from Jacksonville; the first in her family to graduate from college, earning a BS in criminology from Florida State University; graduation from the police academy; working her way up through the ranks of the Orlando police force while raising a family; appointment as Orlando's first female police chief in 2007, which ultimately resulted in a 40% drop in violent crime in the city under her watch; and instituting a number of innovations in the Orlando police department.
Demings supports abortion rights and holds progressive, common-sense stances on law enforcement and crime, drugs, civil rights, the federal budget, education and student debt, health care, climate change and renewable energy, and voting rights. Val Demings would be infinitely better for Florida and the nation than Rubio and deserves our support in her race for the US Senate.
Republican Senator Bob Portman of Ohio is retiring; many other Republicans are hoping to win the seat, several with support from Donald Trump. Although Democrats probably have an uphill battle in a state that Trump won by 8 percentage points in 2020, two candidates – US Representative Tim Ryan and progressive attorney Morgan Harper – are trying. Ryan, who has served in the House for 10 terms, was recently endorsed by Ohio's Democratic Senator, Sherrod Brown, as well as by 130 current and former elected leaders across Ohio. Ryan has "raised a record $2.5 million in the third quarter of the year. . .  the most-ever for an Ohio Senate candidate in the third quarter of an off-year." Significantly, 96.6 % of donations were $100 or less, according to the Ryan campaign.
Ryan has a long record in Ohio of supporting his constituents (and Americans may recognize him from his attempts in 2016 and 2018 to challenge Nancy Pelosi [D-CA] for Speaker of the House). Americans who are interested in supporting worthy candidates to help keep Democrats in control of the Senate should pay attention to the Ohio race.
Finally, in Missouri, Republican Senator Roy Blunt is retiring, having first been elected in 2010 then again in 2016. Blunt, who is more moderate than some of his GOP colleagues, has also served in the US House, as President of Southwest Baptist University, and as Missouri Secretary of State. According to the CNN report, "The fallout from Blunt's decision not to run for another term jolted a race that should never have been competitive onto the list of seats most likely to flip." This jolt is in part due to a controversy in 2012 involving Senate candidate Todd Akin, who declared that victims of "legitimate rape" very rarely get pregnant because their bodies prevent them from doing so. Akin lost the close race to incumbent Democrat Claire McCaskill (who then lost her 2018 race to far-right-wing Republican Josh Hawley).
Currently there is no frontrunner on the Democratic side in Missouri; a large field of lesser-known aspirants will compete in the primary in August 2022. This will be a very interesting and significant race to watch; it will be important to find a way, if possible, to elect a strong Democrat to balance out Hawley. Hawley is extremely dangerous to the US republic, a proponent of Trump's Big Lie and one of the Republicans across the country who attempted to disenfranchise millions of legal votes cast in the 2020 election, which ultimately led to the January 6, 2021, violent attack on the US Capitol.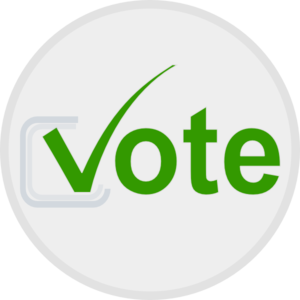 We Americans are once again on the precipice of another enormously consequential election season. May we pay attention to what is at stake and do all we can to support candidates who will preserve our Republic and honor our Constitution.