In our divided, contentious and often violent country, many of us yearn for examples of courage and resilience. We can feel surrounded – not only by social media and news feeds but even in our own neighborhoods – by demoralizing examples of vengeance, fear-mongering, lawlessness, and cruelty.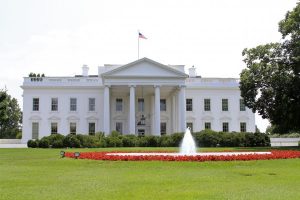 The most egregious, visible, powerful and omnipresent source, it can be argued, is none other than the man who once occupied the White House, the now twice-impeached, thrice-indicted (so far), one-term President, Donald J. Trump.
Despite a stern warning from a federal judge during Trump's arraignment in a DC federal court on August 3rd, he has already sent a threatening social media statement and lobbed verbal assaults on his opponents in campaign rallies to the delight of friendly audiences.
Trump has long revealed himself to the world as having racial animus. It is noteworthy, then, that at least five black Americans (including four women) – three prosecutors in two states, a judge in Washington, DC, and a Supreme Court justice – are demonstrating enormous courage in using their positions to show in no uncertain terms that our laws apply to all of us, even a former President with a large cult-like following.
It is, therefore, probably not surprising that Trump and his allies – many of them aligned with extreme right-wing, white supremacist organizations – are leveling racist insults and threats against these officials, riling up like-minded Americans, and running the risk of inciting more violence. Already on August 4th Trump's campaign released a video attacking three of the prosecutors, dubbing them the "Fraud Squad." The video narrator went on to repeat a lie, "Meet the cast of unscrupulous accomplices [Biden has] assembled to get Trump." Trump is well known for insulting and childishly bestowing nasty nicknames on just about anyone whom he believes has betrayed him (or beaten him in an election), without regard to race or gender. But the fact that the main protagonists he is facing in upcoming trials (and some of whom have actually ruled against him in prior cases) are black is significant for us citizens – if not also extremely unnerving for Trump.
Alvin Bragg. Manhattan District Attorney.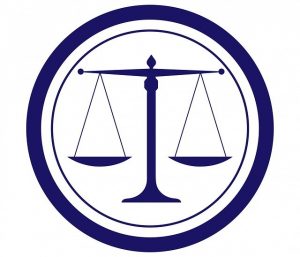 Bragg, who was born in Manhattan and brought up in Harlem, is the Manhattan DA's Office's first black district attorney and became the first prosecutor in US history to file charges against a former President. The charges that Bragg brought against Donald Trump on April 4, 2023 – 34 felonies – are breathtaking: falsifying business records and doing so with the explicit intent of covering up other crimes, including violating New York state election law; making or causing additional false statements, including to tax authorities; and exceeding the cap on federal campaign contributions. Only hours after Trump was arraigned in court, he verbally attacked not only Bragg but also his wife, Jamila Ponton Bragg. From his club/home in Florida, Trump gave a speech in which he accused the various investigations into his behavior as attempts to thwart his presidential campaign and falsely claimed that he was being singled out for political reasons. Trump characterized Bragg as "a local failed district attorney." Because of Bragg's litigation against Trump, he has received numerous threats and even envelopes containing white powder (the powder turned out to be harmless but is reminiscent of deadly anthrax threats from the early 2000s).
Tanya S. Chutkan. District Judge, District of Columbia. An immigrant from Kingston, Jamaica, and a former public defender, Judge Chutkan has been assigned to oversee Trump's historic trial around his involvement with the January 6, 2021, insurrection at the Capitol. With no valid reason, Trump is already calling for her recusal on his case – perhaps because she has been very tough on other January 6 defendants who have come before her. In addition, she already ruled against Trump in 2021 when he attempted to block the release of documents to the January 6 House select committee by claiming executive privilege.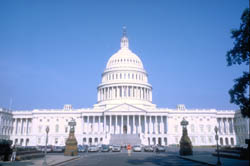 Knowing what we know about Trump, it is not surprising that he might be quite nervous about – if not downright afraid of – this Judge, and that these negative feelings manifest themselves through lies, disinformation, and hate speech.
Ketanji Brown Jackson. Associate Justice, Supreme Court of the US. Before she was even nominated by President Joe Biden for the Supreme Court in February 2022, Jackson had already twice sided with US House committees against Trump. As a judge on the DC Circuit, she oversaw the case concerning former White House counsel Don McGahn, who was resisting testifying to the House January 6 select committee. Jackson and fellow judges ultimately successfully argued that the House was within its authority to subpoena McGahn, which led to McGahn's testifying to the House Judiciary Committee. Jackson was also involved in a case related to executive privilege; she and colleagues unanimously rejected Trump's effort to shield White House archival materials related to January 6, leading to a Supreme Court appeal that Trump lost 8-1.  Jackson is the first African American woman to sit on the Supreme Court. As might be expected, Trump has aimed insults at her during her confirmation hearings in March 2022, ranting that "Judge Jackson was unbelievably disrespectful to Republican senators that in many cases were really nicely asking questions. She had total disdain and even hatred for them, and I understand that she's very proud that she never once voted to support President Trump on anything" (which is untrue).  He also deliberately (?) mangled her name at a July 2022 rally in Alaska and has categorized her as a "radical left justice."
Letitia James. New York State Attorney General. James, a native of Brooklyn, began her career as a public defender at the Legal Aid Society and became the public advocate for the City of New York. When she was elected Attorney General for the State of New York in 2018, she made history as the first woman of color to hold statewide office and the first woman to be elected New York AG. James too has had a great deal of case history with Donald Trump – most of them victories – and has declared publicly that she is not afraid of him. In 2022, James filed a $250 million civil lawsuit against Trump, several family members and some Trump Organization executives charging them with scheming to "adjust the value of the family real estate portfolio when pursuing loans or seeking tax breaks."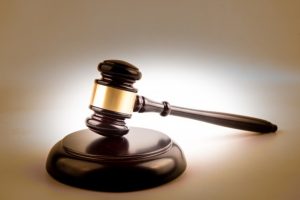 The suit, which appears to be supported by considerable evidence, further claims that, between 2011 and 2021, Trump et al misrepresented the same real estate values to financial institutions in order to achieve "significant economic gain." While Ivanka Trump has been dropped from the suit and the others proclaim their innocence, the case is going forward as of June 2023. Unsurprisingly, Trump has lobbed insults against James just as he has against others who are following the law to challenge his actions on a number of fronts. He has called James a racist, given her the nickname "Letitia Peekaboo James," accused her of waging a politically-motivated campaign against him, and described her as a "failed" attorney general who dropped out of the 2022 governor's race.
Fani Willis. Fulton County, Georgia, District Attorney. Daughter of a criminal defense lawyer and member of the Black Panthers, Fani Willis was just starting her position as Fulton County DA when Donald Trump made his recorded call on January 2, 2021, to Fulton County resident and Georgia Secretary of State Brad Raffensperger. In that call (characterized as "perfect" by Trump), Trump pressured Raffensperger to "find" the votes he needed to help him beat Joe Biden in the presidential election. Willis, a California native, won a runoff election for DA with 73% of the votes, thus becoming the first black woman in the job. As she worked her way up in the DA's office before becoming DA, she oversaw more than 100 jury trials and won a reputation as "a dogged prosecutor capable of securing convictions in high-profile and complex cases." Her skill, meticulousness and professionalism serve her well as she follows the evidence against Trump and probable co-conspirators in the election pressure campaign; her office has interviewed dozens of high-profile witnesses, including Georgia Governor Brian Kemp, Raffensperger, and Rudy Giuliani. Her pursuit of justice on behalf of Georgia citizens has been rewarded not only with the expected insults from Trump but also with threatening messages that often contain racist and sexist language. [Updated Aug. 15, 2023: Trump and allies have now been indicted.]
These five individuals are not, by any means, the only brave people who have stood up to Trump's (alleged) brazen lawlessness. They are, however, among members of our society who exhibit bravery in the face of considerable challenges that they must constantly meet just by living here. In their personal lives, family histories, and workplaces they have overcome tremendous odds to reach their responsible positions – positions that should be respected by all of us, not disparaged by an ex-President and his misguided allies.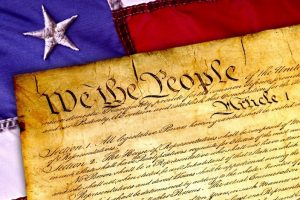 This is also not to say that many majority Americans have not also overcome odds; the difference is that our challenges are not due to the color of our skin, something that none of us should have held against us. Nor is it to say that white Americans have not been allies of these five and many other people of color – they/we have indeed. It is, however, all the more reason that those of us who believe in and live by the rule of law; who desire an inclusive, fair and just society; and who want our votes to count, not to be blithely canceled out by a cabal of lawbreakers trying to steal a legitimate election, can and must support, admire and take inspiration from the likes of Bragg, Chutkan, Jackson, James and Willis. They are American heroes at this crucial time in our national history, and we owe them an enormous debt of gratitude for their fair, careful work – and their undaunted courage – on behalf of us all.