Our new President, Donald Trump, heard a number of inspiring readings during his Inauguration, as well as at the National Prayer Service the next day. It is hard to read body language, but for most of the time that I watched both events, I got the distinct feeling that he was bored. I hope I'm wrong. I also fervently hope that he – or maybe at least the people who might influence him, his family members – take something away from the wisdom of these readings.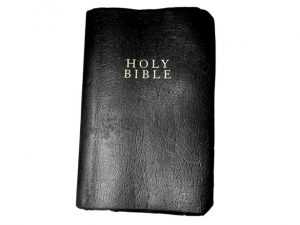 Cardinal Timothy Dolan of New York read Solomon's Prayer from the Wisdom of Solomon (Chapter 9), a book in the Apocrypha, part of the Bible that is viewed as canonical by Roman Catholics though not by Protestants.  How did these words fall on President Trump's ears?
"God of our ancestors and Lord of mercy, you have made all things, and in your providence have charged us to rule the creatures produced by you; to govern the world in holiness and righteousness and to render judgment with integrity of heart. Give us wisdom, for we are your servants, weak and short-lived, lacking in comprehension of judgment and of laws. Indeed, though one might be perfect among mortals, if wisdom, which comes from you, be lacking, we account for nothing.
"Now with You is wisdom, who knows Your will and was there when You made the world, who understands what is pleasing in Your eyes, what is conformable with Your commands, send her forth from Your holy heavens, from Your glorious throne dispatch her, that she may be with us and work with us, that we may grasp what is pleasing to You. For she knows and understands all things and will guide us prudently in our affairs and safeguard us by our glory, Amen."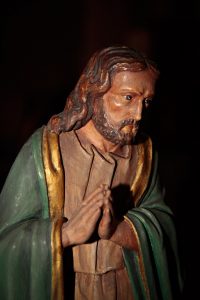 The second reading at Trump's Inauguration, delivered by the Rev. Dr. Samuel Rodriguez of the National Hispanic Christian Leadership Conference, is from Jesus' Sermon on the Mount  in the Gospel of Matthew, Chapter 5:
God blesses those who are poor and realize their need for him, for the Kingdom of Heaven is theirs.
God blesses those who mourn, for they will be comforted.
God blesses those who are humble, for they will inherit the whole earth.
God blesses those who hunger and thirst for justice, for they will be satisfied.
God blesses those who are merciful, for they will be shown mercy.
He blesses those whose hearts are pure, for they will see God.
God blesses those who work for peace, for they will be called the children of God.
God blesses those who are persecuted for doing right, for the Kingdom of Heaven is theirs.
And God blesses you when people mock you and persecute you and lie about you and say all sorts of evil things against you because you are my followers.
For you are the light of the world — like a city on a hilltop that cannot be hidden. No one lights a lamp and then puts it under a basket. Instead, a lamp is placed on its stand, where it gives light to everyone in the house. In the same way, let your good deeds shine out for all to see, that everyone will praise your heavenly Father.
In my reading of these Scripture passages, there is little to nothing about the superiority of the wealthy, the mighty, the strong, or the proud. In contrast, there is much said about the role of wisdom in decision-making, humility, mercy, righteousness, purity of heart, and good deeds. Trump is at least nominally Christian; these readings were chosen by fellow Christians. The messages from these readings are not accidental.
As Trump moves through his presidency, what will he do to live up to these messages? How will he and his staff and Cabinet members show wisdom, mercy, humility and righteousness toward Americans – the people they have sworn to serve? What will we do to hold him accountable to these wise, compassionate and time-honored precepts?