Have you heard the latest – the report on the best countries for children? Once again, the US does not look too good: it came in 36th ("right below Boznia & Herzegovina and right above Russia").
According to the Business Insider report by Chris Weller, "In honor of Children's Day on June 1, international NGO Save the Children has released its 'End of Childhood Index 2017.' The ranking highlights the best and worst places for kids to grow up across 172 countries, taking into account things like mortality rates, child-labor laws, threats of violence, and rates of disease. The best places for kids, the report finds, provide ample access to healthcare, education, and social support. In short, they let kids be kids."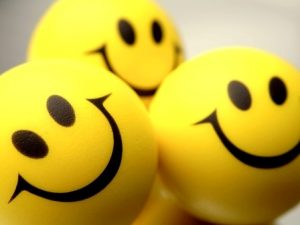 It is an interesting exercise to compare this report on children with the 2017 World Happiness Report, a report to which I have referred in the past ("Socialisms" and World Happiness and AARP). Norway ranks first in both – best country for children (tied with Slovenia, interestingly) and nation with the highest happiness level. Finland ranks 3rd for children and 5th in happiness. Denmark, Iceland and Switzerland are very close to Norway in the World Happiness rankings (they frequently change places year-to-year), and Iceland ranks 8th (tied with Italy) in the "best for children" rankings. Netherlands and Sweden tied for 4th place as best for children, and both countries are in the top nine in the World Happiness rankings (Netherlands at 6th and Sweden tied with Australia for 9th).
Other nations in the top tiers of both reports include Germany and Belgium (both of which are slightly below the US in the World Happiness Report). Interestingly, France, Spain and Japan are in the top 16 in the children rankings but quite low in the World Happiness Report.
Can we as a nation take these findings seriously and work to be better, for ourselves and our children? What would it take for the US to be Number One in future rankings? What can we learn from the countries that are consistently high on these lists?…