Certain Republicans and conservatives would love to damage, severely weaken or kill off Medicaid (and other social safety net programs that have been in place for decades). A first step was recently taken in Kentucky and approved by the Department of Health and Human Services. According to the Henry J. Kaiser Family Foundation, on January 12, 2018, the Centers for Medicare and Medicaid Services (CMS) approved a Section 1115 demonstration waiver in Kentucky. This waiver, which was initiated by Republican Governor Matt Bevin, rather than helping persons covered by Medicaid, included "provisions never before approved by CMS, including: a work requirement as a condition of eligibility; premiums of up to 4% of income; [and] multiple coverage 'lock-out periods' of up to six months, two of which are new."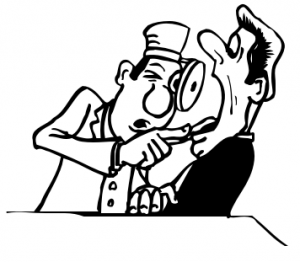 This means, in effect, that the Trump Administration has authorized changes that could "endanger the health care of tens of thousands of low-income individuals and families in the state." This is, of course, part of a larger mission on the part of anti-government activists to decimate so-called entitlements – programs that help millions of Americans in myriad ways.
Fifteen Kentucky residents have now filed the first lawsuit to challenge a Trump administration Medicaid waiver approval. The plaintiffs are represented by the National Health Law Program (NHeLP), Kentucky Equal Justice Center (KEJC), and the Southern Poverty Law Center (SPLC). The suit argues that the Secretary's action violates his "authority under the Social Security Act, because [the sweeping changes] are not an experimental project that is consistent with the objectives of the Medicaid Act."
Jane Perkins, NHeLP Legal Director, charged that the HHS Secretary "far exceeded his authority in granting Kentucky's waiver." Perkins continued, "These waiver approvals raise a host of legal issues – not just the work requirements and premiums but eliminating health care services, such as transportation to health care facilities or providers. This amounts to a project demonstrating how to destroy a strong health care program."
The class-action lawsuit sends a clear message to the Trump Administration and other Governors who might attempt to disable or destroy Medicaid that citizens and their allies will not stand for such inhumane, callous and destructive actions. Stay tuned for updates!