Remember Kris Kobach and President Trump's Voter Fraud Commission? The story of Kobach and the most recent news about him is one of those examples of the intersection between an activist right-wing politician, immigration, voter suppression, Trump's basic bigotry and racism, fear-mongering, a brave judge, the impotence of current Republican lawmakers to challenge Trump's policies and actions, and the dangerous absence of facts.
Currently Secretary of State in Kansas, Kobach is running to be the state's Governor. He has a long record both against immigration and for harsh voting rules; these stances, of course, dovetail with Trump's public declarations, are tinged with racism, and are what helped bring Kobach to Trump's attention. On the immigration side, Kobach was a professor at the University of Missouri-Kansas City when he crafted Arizona's controversial law, 2010 SB-1070, which "requires law enforcement officers to demand to see the papers of anyone they suspected of being in the country illegally [which] has been denounced for encouraging racial profiling." Many of the law's provisions are so draconian that they have since been struck down by the courts. Kobach has also done legal work for the organization FAIR, the Federation for American Immigration Reform; contrary to the dictionary definition of its acronym, the organization has been described since 2007 by the Southern Poverty Law Center (SPLC) as a hate group – anything but "fair." The SPLC contends that "FAIR's leaders have historical ties to white supremacists and eugenicists and who have made numerous racist statements" and describes Kobach as "a leading light of the nativist movement."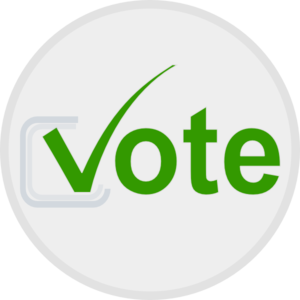 On the issue of voting, Kobach has persistently called for stronger voter ID laws in the United States. He personally drafted the Kansas Secure and Fair Elections Act (SAFE Act), which was signed into law in 2011. This Act "requires voters to 1) present photo IDs prior to casting a ballot, 2) present a full driver's license number and have their signatures verified in order to absentee vote and 3) provide proof of citizenship to register to vote. Although a few states had previously adopted one or two of these provisions, Kansas was the first to combine all three." Studies have shown that "proof of citizenship requirements make it more difficult for people to vote [and] that as many as 7 percent of Americans, mostly minorities, do not have these documents readily available." Kobach has promoted restrictive voter ID laws at national conferences and on a radio show that he hosted on KCMO, based in Kansas City.
The argument behind strict voter ID laws is the unsubstantiated claim that there is widespread voter fraud in the US. During the 2016 presidential campaign, Trump repeatedly claimed that the election was "rigged" (under the assumption that Hillary Clinton would win) and warned of "large scale voter fraud." Less than two weeks after being elected, he declared that he would have won the popular vote "if you deduct the millions of people who voted illegally." He also claimed to congressional leaders that between 3 and 5 million unauthorized immigrants had voted in the election.
Kobach, in addition to his involvement in drafting and promoting legislation, stated in an interview with Breitbart News at an American Civil Rights Union (ACRU) event in August 2016,  "every time an alien votes, it cancels out the vote of a United States citizen. This is a nationwide problem."
Needless to say, Kobach and Trump have been on the same wavelength on these issues. Trump formed his Voter Fraud Commission by Executive Order very soon after his inauguration. According to the Brennan Center for Justice, the Order "charges the Commission with identifying the 'rules, policies, activities, strategies, and practices' that both 'enhance' and 'undermine' the American people's confidence in the integrity of federal elections. It is also tasked with identifying 'vulnerabilities in voting systems… that could lead to improper voter registrations and improper voting, including fraudulent voter registrations and fraudulent voting.'" The Brennan Center pointed out that "the mission does not mention voter intimidation, suppression, voting technology, or foreign attempts to interfere in elections," arguably much more serious issues.
Trump named Vice President Mike Pence as the Chair of the Commission and Kobach as the Vice Chair. The Commission was far from bipartisan. The Brennan Center points out that a truly "bipartisan commission would be led by members of both parties, have an equal partisan split among commissioners, and capture a broad range of viewpoints." On the contrary, two staunch Republicans led the Commission, and it had a Republican majority, including several strong proponents of voter restrictions. Five of the 12 members were Democrats, but "three of them – Alan Lamar King, David K. Dunn, and Mark Rhodes – were recommended by their respective states' Republican chief election officials."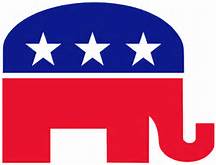 In addition to the one-sidedness of the make-up of the group, research and "fact-checkers have concluded [that the Commission's, Trump's and Kobach's claims about voter fraud] are false or unsubstantiated." Under harsh scrutiny, criticism and legal challenges for several months by the likes of groups such as the ACLU, Common Cause, the Electronic Privacy Information Center, the Fair Elections Legal Network, the Lawyers' Committee for Civil Rights, the NAACP Legal Defense Fund, and Public Citizen, Trump abruptly dissolved the Commission on January 3, 2018.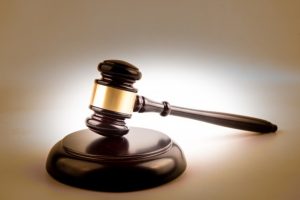 All of this brings us to June 2018 and the stunning actions of a US District judge. Kobach, as Kansas Secretary of State, had championed the state's stringent proof-of-citizenship voter registration law in the courtroom of Judge Julie Robinson. According to the ACLU, "Kobach's law blocked some 35,000 Kansans from being able to register to vote." Early in the proceedings, Robinson had already cited Kobach for contempt of court "for skirting court orders related to the law and failing to send postcards confirming registration for thousands of voters." Judge Robinson, on June 18, permanently struck down the state law, in what has been described as a "blistering ruling" against Kobach.
What is not only good news for proponents of voter rights but also cause for cheering across the land, though, is what Judge Robinson also did: she "ordered Kobach to take six additional hours of continuing legal education that 'pertain to federal or Kansas civil rules of procedure or evidence.'"
One can only hope that 1) Kobach is duly chastised and humiliated, 2) others who might be considering similar voter ID laws will have second thoughts, 3) citizens will take heart that we still have judges who have the courage to reprimand a prominent official, and 4) we will all do our parts to challenge outlandish laws and presidential actions that are based on fear-mongering and bigotry instead of facts, evidence and the rule of law.