In Part I of our examination of blacks in Vermont, we noted how Vermont got to be where it is vis-à-vis "whiteness" and saw some signs of hope in the area of increased diversity but, on the flip side, we witnessed examples of negative developments and even backlash. Here we will offer an array of ways in which Vermont and Vermonters are attempting to make progress in the area of racial justice.

Some Vermont Celebrations of MLK Day. Vermonters recognized Martin Luther King, Jr., Day on January 21st in a number of ways. The City of Winooski sponsored service projects. The Brattleboro Food Co-op welcomed area non-profits to come to the Co-op "to shed light on their work" and urged customers to learn how they could support the community through these groups.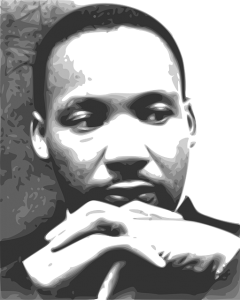 St. Michael's Episcopal Church in Brattleboro participated in the BOB (Bag of Basics) drive to collect and sort non-food items for needy community members; the items collected were given to two local non-profits, Loaves and Fishes and Groundworks Collaborative. Champlain College in Burlington hosted a series of events to honor and celebrate King's legacy starting on Monday, January 21. The events were organized in partnership with the Student Affairs Diversity, Community and Inclusion team, the Let Us Teach committee, and the MLK Student Committee, among others. Other events were scheduled throughout the state but had to be rescheduled due to a major snowstorm.
NAACP Chapter in Windham County. In 2018, two students at the School for International Training in Brattleboro, Steffen Gillom and Jesse Roaza, worked together to launch the first chapter of the National Association for the Advancement of Colored People (NAACP) in Windham County in the south of the state. (There are already two other NAACP chapters in Vermont: Rutland County and the Lake Champlain area.) The Windham County chapter is focusing on two specific projects: county-wide voter registration and partnership building with organizations such as the Brattleboro Development Credit Corporation's Young Professionals group, the ACLU, and the Root Social Justice Center, where the chapter's monthly meetings are held.
Attempts to diversify Town of Brattleboro staff. In response to a question from Curtiss Reed Jr., executive director of the Vermont Partnership for Fairness and Diversity (see below), during the Brattleboro Selectboard Candidates' Forum in February 2017, Town Manager Peter Elwell and others have been attempting to diversify municipal staff. The question Reed asked was this: "To what do you attribute the town's inability to recruit, hire — let alone retain — employees of color, and what will you do to change that?" Beginning in May 2017, Elwell and Selectboard members began discussing the issue and collecting community input. This research revealed that many efforts are already going on in the community to promote racial equality, all of which can be built upon. Elwell also concluded that there are a number of ways that diversity can be increased: representing and working for all marginalized people in the community; helping people feel welcome and safe; and "reaching further out into the community to recruit new staff."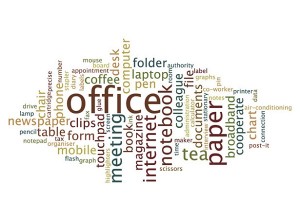 To this end, the Town changed the message included on all advertisements for job openings; it now reads, "The Town of Brattleboro is committed to diversity, equity, and inclusion, and we strongly encourage people of color, people with disabilities, LGBTQ applicants, and people from other underrepresented groups to apply, recognizing and respecting that diverse perspectives and experiences are valuable to our team and essential to our public service." A report authored by Elwell suggested additional actions: "staff training on conscious and unconscious bias and creating a welcoming and inclusive workplace, enhanced recruitment, and hiring a human resources professional to make sure these actions happen." The work continues.
Vermonters for Criminal Justice Reform. Due to the high rate of incarceration of African Americans in Vermont, as we noted in Part I, recent news about community justice centers is encouraging with regard to racial justice. According to VCJR, "Vermont is the only state with community justice centers (CJCs) in every county (21 in total) in addition to a strong court diversion program. Most CJCs have some form of reparative panels. Many have CoSAs (circles of support and accountability) which offer support to people coming out of prison. Some state's attorneys have created programs that divert people to programs or treatment, and never file charges if the person succeeds in the program.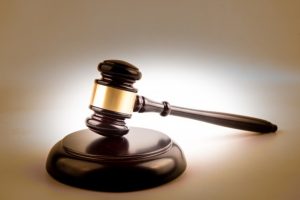 [Vermont Attorney General] TJ Donovan's Rapid Intervention Community Court in Chittenden County, for example, received national recognition. Though slow to take off, a legislatively mandated attempt to develop such programs statewide is expected to show positive results as well. Drug courts, mental health courts and other specialty courts also offer alternatives to incarceration."
The Vermont Partnership for Fairness and Diversity. The Partnership, headed by Curtiss Reed, Jr. as mentioned above, has the following goals:
Vermont Vision for a Multicultural Future
Increasing the number of organizations or agencies that employ inclusive and equitable business practices
Strengthening

inclusive and equitable business practices

across multiple sectors (law enforcement, media, municipal government, state government, tourism, education,…)
Vermont African American Heritage Trail
Promoting

cultural tourism

Establishing Vermont as a

desirable destination

for tourists, convention goers, college students, entrepreneurs, and recreationalists of color
Teaching Vermont students and families about

Vermont's African American history
Iamavermonter.org
Providing individuals

considering relocation to Vermont

with testimonials of Vermonters of color
Enhancing human resource department capacity to recruit a

more diverse workforce

Promoting

civic engagement

by Vermonters of color (Resolve to get involved!)
Cultural Enrichment Programs
Engaging students with cultural enrichment programs that helps them understand and practice

inclusive and equitable behaviors

Increasing

educator awareness

to and skills for teaching more culturally diverse classrooms
Vermont Interfaith Action on the resignation of Kiah Morris. Vermont Interfaith Action, based in Burlington and structured on a community organizing model, has worked on a variety of social and economic justice issues since its inception in 2004. In September 2018, VIA released a response to the resignation of former Representative Kiah Morris, which we referenced in Part I. VIA stated, "As organizations we are evaluating what we can do differently, looking to see what roles we have played that have created and perpetuated this culture [of systemic racism and hate], and what we can do moving forward to support and create equity and fairness. We are also calling on Vermont's leaders — including in the governor's office, in the Statehouse, all law enforcement officials in towns, cities, counties and state, all prosecutors in every district, including the attorney general, and even in the media — to critically evaluate what more needs to be done to support Vermonters of color and create a state that is truly welcoming to all."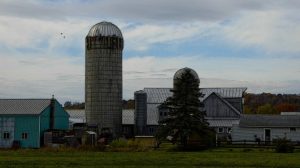 A farm in Charlotte. In July 2017, Vermont Public Radio ran an uplifting story about the Clemmons family in Charlotte, a town of 3,500 located in the Lake Champlain Valley. Dr. Jack Clemmons and his wife, Lydia, a nurse anesthetist, have owned a 150-acre farm in the community since the 1960s. Lydia reported to VPR that they were the only African-American family in town and "100 percent welcomed every place we went." They raised five children on the farm; they hayed the fields, grew vegetables, and "always made time for music and art." In addition, they were constantly having guests, including "various students. . . all colors, white, black, Indian or whatever." Now in their 90s, the Clemmons' are turning their still-working farm into a non-profit to celebrate African-American heritage and culture. A stop on Vermont's African-American Heritage Trail, mentioned above, is open on weekends and by appointment through the summer. Plan a visit!