Watching just a few hours of television in early April 2020 reveals dozens of advertisements for the whole range of goods and services available in our society. Whatever we may think of the American version of capitalism (more properly "hypercapitalism"), it is our economic reality. It is thus an interesting and instructive exercise to examine how companies and organizations, large and small, both for-profit and nonprofit, are responding to the coronavirus pandemic.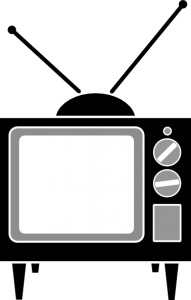 As can be seen by this division of what might be termed "responsible" and "irresponsible" ads, many entities have taken the pandemic seriously and, at least through their aired ads, have changed their messages to reflect the crisis. By contrast, a number of others have kept running their pre-pandemic messages. This demonstrates that organizations had ample time to change their focus on behalf of the common good – and some have chosen not to.
A Sampling of "Responsible" Ads
Ads of the following companies have been promoting CDC guidelines in their visual presentations – such as physical distancing – and have been sending positive, sensitive, supportive, hopeful and tasteful messages.
2020 Census
Angel Soft
Chevy
Cottonelle
Ford
GrubHub
Hallmark Movies and Mysteries
Heritage
Home Depot
Hyundai
K Health App
MSNBC
Papa John's
Perdue
Stanley Steemer
State Farm
Taco Bell
USAA
Congratulations and thanks to them for whatever attempts they are making to be part of the solution rather than part of the problem.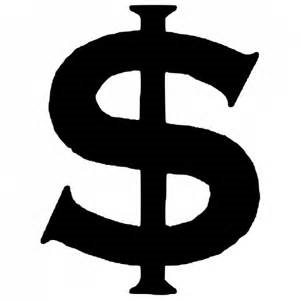 Even though most for-profit companies still probably have their bottom lines in mind, are hoping to attract customers and perhaps appeal to their stakeholders, they could well have chosen to ignore our current situation and continued with the status quo. Continuing with the status quo is what entities in the next list appear to have done.
A Sampling of "Irresponsible" Ads
In general, the ads from the companies in this list do not portray physical distancing in their visuals (quite the contrary, in some instances) and are persisting in showing classroom, crowd, airport, and restaurant settings.
Auto Zone
Copper Fit
Dovato
Free Style Libre
Humira
Physicians Mutual
Rice Krispies Treats
Rid-X
Starburst
The Case of Liberty Mutual
Liberty Mutual (LM) might take the prize for irresponsible ads, even before COVID-19 came on the scene. This insurance behemoth runs a number of different scenarios in their ads, ostensibly to be humorous (and definitely unrealistic). Their motto in all ads is "Only pay for what you need." This may be problematic to begin with; none of us has a crystal ball, and this could encourage cost-conscious and perhaps naïve or inexperienced consumers to under insure themselves.
What is even more disturbing in the pandemic, however, are LM's ads featuring "Limu Emu and Doug," an impossible duo of a male agent and his emu sidekick. In one version, the pair is awarded with a key to the city, set in front of the government building with a large crowd gathered, for their "contributions to the community." Consumers must be cognizant of the fact that for-profit companies do not significantly contribute to their community by selling their products! Rather, cities and towns honor true heroes, charities, public servants and selfless efforts; some companies, of course, do support their communities in other ways, such as assisting with beautification projects, supporting charities and nonprofits with free supplies and services, and the like – for which they should be praised and honored. This LM scenario is completely different.
In another version of Limu Emu and Doug, they are driving down a street, sirens blaring, and pull up alongside another car. Doug sticks out his hand toward the woman in the other car's passenger seat and shouts, "Take my hand – I can save you!" Pause… "…lots of money with Liberty Mutual!" The incredibly irresponsible aspects of this ad are several:
A civilian car speeding down a road blaring a siren is a terrible message to send. Such an image should only be

reserved for emergency vehicles

.
The driver holding out his hand to a complete stranger is far away indeed from

current CDC guidelines

.
The implication that the man can "save" the woman or women in the other car, as if their lives are in danger, is

distasteful

at best when the real intent of the "pursuit" is to sell insurance.
Final Thoughts
While these ads (in addition to the other LM series, which feature a number of characters with the Statue of Liberty in the background) can well be taken as silly and trivial, we are not living in normal times. Liberty Mutual, and all other companies in the US, have an enormous responsibility right now – with more people than ever, including children, probably turning on their TV sets for many more hours than usual – to promote safety, compassion, forbearance, health, and the common good. Whether these companies like it or acknowledge it or not, their CEOs, stakeholders, employees at all levels, contractors, communities, families and customers are all affected by the coronavirus; anyone can get the virus, and many of us will die.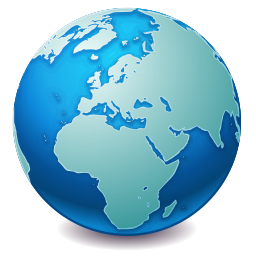 When things do finally get back to some semblance of "normal" in the US and throughout the world, we might want to support and patronize those entities that have stepped up to the plate with their positive responsiveness to the challenge; by the same token, we might want to consider shunning those that have not. (Needless to say, bolstering support for our local small, neighborhood businesses that have suffered so much from the pandemic is essential. Kudos to those of us who already are.) Let us also think critically about the advertisements to which we are bombarded if we routinely watch television; let us not be blindly taken in by sly, clever attempts to woo us for our patronage – and money.