We in the United States have experienced one of the most unique Thanksgiving seasons ever. We are in the midst of a long, tragic pandemic, we have just come through most of our election season (!), and we have seen a reawakening of racial justice activism. What, in this challenging age, can we Americans preserve from our traditional Thanksgiving traditions and what can/should we learn from new data around us – not only for our own spiritual growth, perhaps, but also for the common good?
Traditions
Whether we believe in a Supreme Being or not, it is psychologically healthy to live our lives, as much as possible, in a posture of gratitude. When we are thankful, we can often navigate hard times better than if all we contemplate is our lack – what we don't have.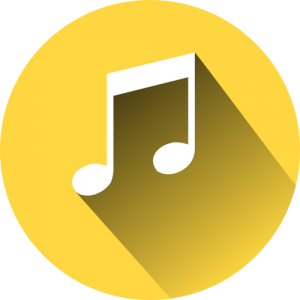 From this perspective, the sentiments expressed in the hymns we sing in some of our (Christian) traditions still ring true.
Come, ye thankful people, come

Author: Henry Alford (1844)
Tune: St. George's Windsor (Elvey)
Come, ye thankful people, come,
raise the song of harvest home;
all is safely gathered in,
ere the winter storms begin.
God our Maker doth provide
for our wants to be supplied;
come to God's own temple, come,
raise the song of harvest home.
Praise to God, immortal praise (1940 Hymnal, number 140, verses 2 and 3)
Author: Anna Laetitia Barbauld, 1772
Tune: Dix
All the plenty summer pours;
Autumn's rich o'erflowing stores;
Flocks that whiten all the plain;
Yellow sheaves of ripen'd grain:
Lord, for these our souls shall raise
Grateful vows and solemn praise.
Peace, prosperity, and health,
Private bliss, and public wealth,
Knowledge with its gladd'ning streams,
Pure religion's holier beams:
Lord, for these our souls shall raise
Grateful vows and solemn praise.
New Data and Insights
As many of us have come to learn, the history of our beloved country is fraught with wrongdoings. If our own ancestors are white and can be traced for several centuries in this land, we have reaped the benefits of the enslavement of Africans and the labor of their descendants; tragically, we have also reaped the benefits of the exploitation and genocide of millions of Native Americans, most especially by taking their land and making it our own.
While we need not feel personally guilty about atrocities committed by people who died generations ago, we must take responsibility for the current situation, especially the situation in which people of color still find themselves at a distinct disadvantage in our society in many ways. Taking responsibility, especially if we are white, includes constantly educating ourselves about aspects of our national past, blemishes and all. If we were to enjoy true racial equality in this country, we white people would not be so advantaged in so many ways. As we noted earlier, even if we as white people are not doing particularly well, that is not due to our skin color; in contrast, people of color are routinely disadvantaged because of their skin color, and this is the essence of white privilege.
Our holiday of Thanksgiving has long been overlaid with a certain level of mythology, especially concerning the relationship between European colonists and Native peoples. So in this season of giving thanks, let us make concerted efforts to learn from the ancient wisdom of our Native neighbors and from new scholarly findings.
In a November 2019 article in Smithsonian Magazine, author Claire Bugos discusses David Silverman's book, This Land Is Their Land: The Wampanoag Indians, Plymouth Colony, and the Troubled History of Thanksgiving; she also interviewed Silverman. Silverman points out that the myth we have been handed, in part, is that friendly Indians not only helped the Europeans who came to this land but also conceded to colonialism so that whites could "create a great nation dedicated to liberty, opportunity and Christianity for the rest of the world to profit." The Wampanoags in the New World had had a century of contact with Europeans for a whole century prior to the landing of the Mayflower – and that century was bloody and violent. When the "Wampanoag leader Ousamequin reached out to the English at Plymouth [wanting] an alliance with them," it was not out of friendship, as the myth maintains, but because "his people [had] been decimated by an epidemic disease, and Ousamequin [saw] the English as an opportunity to fend off his tribal rebels."
Silverman adds, "The Thanksgiving myth doesn't address the deterioration of this relationship culminating in one of the most horrific colonial Indian wars on record, King Philip's War, and also doesn't address Wampanoag survival and adaptation over the centuries, which is why they're still here, despite the odds."
With this in mind, let us further educate ourselves about Native peoples – who are still among us. Since it is in New England that Europeans first met Native groups, we will briefly explore new or current data about Native communities from three New England states.
Massachusetts: The Wampanoag Nation. As mentioned above, it was the Wampanoag people with whom Europeans came in contact in what became Massachusetts. The Peabody Museum of Archaeology and Ethnology at Harvard University currently has an online exhibition entitled "Listening to Wampanoag Voices: Beyond 1620." Visitors to this exhibit learn about the early relationship between the Wampanoags and Harvard.
Harvard established the Indian College in 1655 to house Indian students and help achieve the goals of Harvard's 1650 charter to educate both Native and English students to become Puritan ministers. The Indian College "was Harvard's first brick building, and its second building built for educational purposes.… A total of five Native students attended the Indian College. These men were marked as future leaders, honored by their home and adopted communities." One of these graduates, "Wampanoag tribal member, Caleb Cheeshahteaumuck, Class of 1665, was the first Native American to graduate from Harvard College."
For this online exhibit, the Peabody Museum has assembled a number of Wampanoag tribal members to discuss the Peabody's Wampanoag holdings from the 17th to the 20th centuries. Reflections on artifacts such as anchors, sashes, the bow, and baskets – "objects that were made, held, worn, consumed and otherwise made useful by our ancestors' generations" – teach all of us how Wampanoag culture flourishes today.
Vermont: Abenaki. As we discussed a year ago, the Abenaki people, who have resided in the land now called Vermont for centuries, live on now in at least four communities, and the Vermont Legislature has designated the second Monday in October as Indigenous Peoples' Day.
This is some good news. However, while Vermont is known in many ways as a progressive state, the ugly history of its relationship with the Abenaki and other peoples of color cannot be ignored. As clearly outlined by Monica Donovan in Heady Vermont, Vermont was isolationist as recently as the 1920s, with Ku Klux Klan groups rallying citizens to keep immigrants out and keep the state "pure, clean" and Protestant. Native children were punished for speaking their native languages; as Native lands were being populated by Europeans, Native peoples were pushed further and further away, forcing many to move to Canada; and the eugenics movement of the 1920s through the 1950s targeted Native peoples, resulting in forced sterilizations of Abenaki women and others.
Slowly, thanks to the activism of members of the various Abenaki groups, the situation is improving. One of the most recent developments was the passage of a bill in the Vermont Legislature and signed into law by Gov. Phil Scott in October 2020 (H.880, Act 274) to add Abenaki place names on state park signs. In a separate but related event, an interpretive sign has recently been erected beside the Connecticut River in Brattleboro on the property of the 600-acre Retreat Farm. The sign explains that Wantastegok was the original Abenaki word for the area. In a collaboration between the Retreat Farm and Abenaki leadership, a project of creating interpretive signs on walking trails on the Retreat property is in progress; the signs will highlight the Abenaki experience, including the 2.5-mile Abenaki Trail. According to Rich Holschuh, a spokesperson for the Elnu Abenaki, visitors emerging at the end of the Abenaki Trail "will have entered another world, and that world will help to inform the one that they've been in. And that convergence of stories will lend itself toward a better understanding of how to be, how to be here, just how to be."
Furthermore, in July 2020, Gov. Scott signed H.716, "a bill allowing 'certified citizens' of Vermont's indigenous tribes to receive a free permanent fishing license or a free combination hunting and fishing license. Tribal citizens need only submit a current and valid tribal identification card to receive a license." Other bills with the intention of helping to right some of the wrongs of the past are under consideration by the Legislature.
Connecticut: Mashantucket Pequot Tribal Nation. The Mashantucket Pequots of southeastern Connecticut are a native Algonquin people. Despite centuries of conflict with the Europeans, they have survived and continue to live on and around North America's oldest Indian reservation, which was established in 1666.
In 1637, the Pequot War was fought by the Pequot people against a coalition of English settlers from the Massachusetts Bay, Connecticut, and Saybrook colonies and their Narragansett and Mohegan allies. The War, which was especially brutal – effectively a genocidal massacre – eliminated the Pequot peoples as impediments to English colonization of southern New England; this became the first sustained conflict between Native Americans and Europeans in northeastern North America.
Against these terrible odds, the Pequot peoples have survived. Visitors can learn their rich history at the Tribe's Mashantucket Pequot Museum and Research Center when it reopens once the pandemic subsides. The Tribal Nation also owns and operates Foxwoods Resort Casino, the Lake of Isles Golf Course, the Pequot Pharmaceutical Network, and the Spa at Norwich Inn. These enterprises make the Mashantucket Pequot Tribal Nation one of Connecticut's highest tax payers and largest employers. In addition, the Tribal Nation has also "contributed more than $3 billion to Connecticut through the first-of-its-kind tribal gaming revenue-sharing agreement, enacted in 1993."
Like Vermont, the Connecticut State Legislature is moving toward enacting bills that would start to right some of the wrongs of the past. A bill introduced by State Senator Cathy Osten and supported by the Mashantucket Pequot, the Mohegan and three other Native American tribes in Connecticut would require Native American history to be a mandatory part of public schools in the state.
Takeaways
We in the US continue to have a great deal to learn about our real history, with all its triumphs and warts. Let us humbly learn from our past mistakes. Let us actively seek to be part of the solution and not part of the problem. Let us never forget the suffering and sacrifices of people who had no choice in the arc of their lives but who nevertheless persevered, survived and passed down to us great wisdom and gifts. Let us give humble and hearty thanks for all of our fellow citizens who believe in the best of American culture, for it is those fellow citizens who bring much to the table in our democratic republic that remains a work in progress.