The Society of Biblical Literature (SBL), founded in 1880, no longer focuses primarily on literature – the texts of the Bible in their original languages (Hebrew for what is generally referred to as the Old Testament and Greek for the so-called New Testament).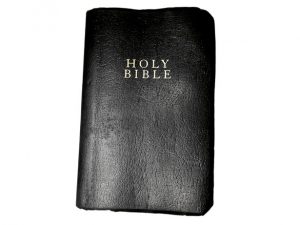 The Society's international membership of over 8,000 is open to professionals and graduate students in the various Biblical fields, and over the decades, it became clear to many members that, in order to truly and accurately analyze the Biblical texts, it was also essential to learn more about the context of the ancient peoples who created the texts (which often originated in oral tradition).
Today SBL members around the world work in dozens of scholarly areas that are reflected in the various Program Units of the Annual Meeting. Some of these areas of inquiry include Asian and Asian-American Hermeneutics, Bible and Film, Biblical Ethics, Book of Acts, Book of Daniel, Children in the Biblical World, Digital Humanities in Biblical, Early Jewish, and Christian Studies, Early Christianity and the Ancient Economy, Early Jewish Christian Relations, Gender, Sexuality, and the Bible, Healthcare and Disability in the Ancient World, Historical Jesus, Islands, Islanders, and Scriptures, Jewish Christianity / Christian Judaism, Korean Biblical Colloquium, Latino/a and Latin American Biblical Interpretation, LGBTI/Queer Hermeneutics, Psychology and Biblical Studies, Qumran, Qur'an and Biblical Literature, Racism, Pedagogy, and Biblical Studies, Religions of Israel and Judah in Their West Asian Environment, Slavery, Resistance, and Freedom, Violence and Representations of Violence in Antiquity, and Women in the Biblical World.
These areas and many others reflect the vast range of intellectual pursuits in which SBL members and other Biblical scholars – most of whom teach at the college level – are conducting in-depth research that routinely results in articles in peer-reviewed journals. This partial list also begins to hint at the extent to which the SBL is making room for topics that promote social and racial justice and that examine texts and contexts from perspectives that go well beyond those considered in the past.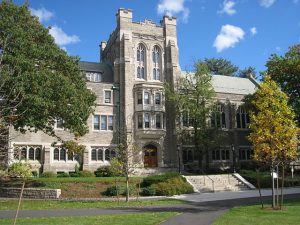 Traditionally, professors in Biblical studies were primarily white men, and white men still hold most of the college professorships in American universities, but women and people of color have been making some inroads into the fields. The traditional areas of research and the writings of "fathers of the field" remain valuable, and today's scholars build on their findings, ask new questions of the material, and make exciting and important new discoveries.
Among the areas of inquiry that advance scholarship in both the history of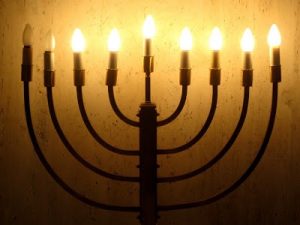 Judaism/Hebrew Scriptures/Old Testament and Jesus/Early Church History/New (Christian) Testament are those dealing with material culture – primarily archaeology. Well-managed excavations have been conducted in the Middle East, Greece, Italy and elsewhere since the 19th century, resulting in volumes of reports illuminating the lives of ancient Jews, the earliest followers of Jesus, and Christians, Jews and others that formed the Byzantine Empire.
It has only been in the past few decades, however, that scholars of the Bible have integrated archaeological finds into their work. Archaeological excavations now routinely employ experts in many scientific fields and employ scientific methods; some of these include dendrochronology, physical, chemical and biological analysis, genetic analysis, bone analysis, soil studies, dietary makeup, and computer-based modelling. According to Cambridge University in the UK, "the interface between archaeology and other sciences is increasingly fluid."
While it is unfortunate that many scholars with expertise in languages and texts still shun the rich data that archaeological evidence can add to their and our knowledge, it is to the credit of the SBL that it has paid closer attention lately to archaeology and related fields.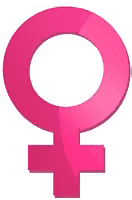 Evidence that comes from material remains, especially when analyzed systematically and scientifically, often sheds light on people – such as women, children and slaves – that are absent from texts and literature.
Here we will highlight several papers that were presented in SBL Annual Meeting sessions focusing on archaeology to show in a modest way why archaeology should be an integral aspect of Biblical scholarship.
Archaeology of Roman Palestine
The hope of the organizers of this new section was that gaps in our knowledge in the area of Roman-era Palestine could be partially filled by looking at it from socio, political, cultural, religious, and other perspectives. The inaugural theme, "The Material Culture of Pilgrimage in Roman and Byzantine Jerusalem," produced three papers dealing with the Second Temple in Jerusalem (ca. 597 Before the Common Era [BCE] – 70 Common Era [CE]).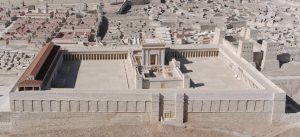 The Temple was very important to Jews, but its study also illuminates what the city itself was like before, during and after the time of Jesus and his contemporaries; how the city grew and changed over several centuries; and how pilgrims (both Jewish and Christian) would have experienced the city and been treated while there.
Orit Peleg-Barkat of The Hebrew University of Jerusalem presented "Men on the Street: Movement toward the Temple in Early Roman Jerusalem." By examining remains found related to people on pilgrimage, Peleg-Barkat found that the urban grid laid over many decades shows that "Jerusalem clearly enjoyed days of prosperity and development during the first century CE, under direct Roman rule."
In "Recent Excavations around the Jerusalem Temple Mount during the Late Second Temple Period: Implications for Pilgrimage" by Shlomit Weksler-Bdolah of the Israel Antiquities Authority, we learn from recent finds that construction in parts of Jerusalem in the first centuries CE, especially the Wilson's Arch and in the Western Wall Plaza, was more robust than has previously been thought. For instance, there were a number of gates that led into the Temple; what were they used for? Some appear to have been primarily for animals. The author concludes that there was a great degree of urban planning and a boom, and it enjoyed public support. These observations allow us to better imagine what people at this time would have experienced when they traveled to Jerusalem.
These themes were continued by Yana Tchekhanovets of Ben-Gurion University of the Negev in her paper (co-written with Amit Re'em of the Israel Antiquities Authority), "Pilgrimage to Byzantine Jerusalem: Recent Archaeological Discoveries." Tchekhanovets focused on finds related to Byzantine Christian pilgrims, particularly finds from monastic complexes in the region. These complexes provide evidence for "the practical side of the pilgrimage, namely pilgrims' hospices . . . and their wide range of services – from water facilities and bathhouses to the funeral arrangements."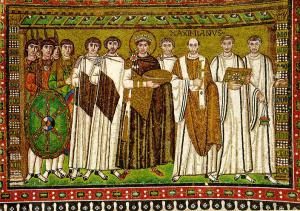 Further, "[t]he pilgrims' hospices and ceremonial routes were key in the development of this Christian topography of the city." Thus, when we think about faithful Christians in the Byzantine era who traveled to Jerusalem to venerate Jesus we can better imagine what their visit entailed and who was helping them at the practical, everyday level.
Numismatic Evidence and Biblical Interpretation
This was another session that dealt with material culture and the wider context of Biblical times. In a session with the theme of "Imperial Iconography," three papers brought the study of coinage to bear on the wider context of the first few centuries CE. Coins are significant witnesses to the history of the Roman Empire: they are part of people's everyday lives, they bear revealing images and dates for historians, and they help determine construction dates when found in archaeological soil layers. When studied alongside Biblical texts or from locales of the first centuries of the Common Era, coins can enhance our knowledge in fascinating ways – including, as we shall see, knowledge of women in antiquity.
David M. May of Central Baptist Theological Seminary – Kansas City, in "Domitian's Coinage of the Ludi Saeculare (88 CE): John's 'Inspiration' for the Apocalypse?," examined coins minted by the Emperor Domitian in celebration of the Secular Games of 88 CE. May argued that the writer of the Book of Revelation (the Apocalypse), generally called John, was familiar with the Games and the coins – and that he challenged the imperial ideology and theology reflected in the coins' iconography. May posited that the Son of Man references in Rev 1:12-16 were a critique of a "walking man" image on some of Domitian's coins that were meant to herald a new age. Rev 4:5 mentions lamps or torches (as related to the spirit of God); May argued that these may be a critique of an image in one of Domitian's coins referring to a purifying ritual that utilized bitumen.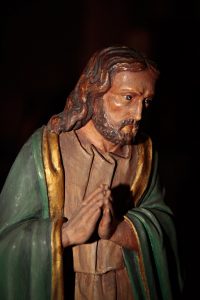 May offers other parallels and asserts that John's message to his readers in the early Jesus community was that the imperial Golden Age was not a golden age for many people in the Empire; rather, the true Golden Age would come only from God and Christ.
"Monied Women in Phrygia" was presented by Alan Cadwallader of Charles Sturt University, who examined civic bronze coins in Phrygia over a hundred-year period that bore the names of women. Cadwallader focused on coins of Pedia Sekounda of Eukarpeia and Claudia Eugenetoriane of Kolossai to argue that these high-status women were sponsoring the coins in part to help continue their family lines and reinforce certain civic institutions. It also seems likely that these particular Phrygian cities wanted to announce that they were as legitimately imperial as the older cities of the Empire. Cadwallader cautioned listeners not to make assumptions about women's independence even though only five of the more than 28 types of coins bore women's names linked to men's names. Cadwallader's research parallels that of other scholars who have expanded our knowledge of women in antiquity and their relationships to local politics, civic institutions, and prominent families.
In "Livia, Feminine Attributes, and Virtues for an Empire," Rosemary Canavan of Catholic Theological College, University of Divinity, explored "feminine attributes or virtues illustrated on coins via Livia and goddess personifications (such as Salus, Pax, Pietas) to illuminate virtues of the Roman Empire;" Canavan further examined "how these [Imperial virtues] interact with the virtues and/or attributes of the early Christ follower communities…." Starting with Livia – wife of Augustus and mother of Tiberius – images of imperial women appeared on imperial coins. Canavan pointed to the letter to the Colossians, written shortly after St. Paul's death, in which the letter's author argued that the imperial family is irrelevant compared to the Kingdom of God. Despite the worldly greatness of Livia and other members of the ruling family, God existed before them, and their virtues pale in contrast. Christians are to cultivate virtues that reflect the Kingdom of God, not the Roman Empire.
Summary
This sampling of papers presented at the 2021 Annual Meeting of the Society of Biblical Literature illuminates several issues.
Scholars throughout the world who are interested in the Bible focus on texts and literature but so much more. The academic study of religion relies on

rigorous peer-reviewed research

, builds on previous scholarship, and advances the various fields and subfields. The Bible may form the foundation of personal faith and belief for many people but also contains an

endless amount of exciting and challenging material

.
Students in colleges and universities that have departments and programs dealing with the Bible will often be studying with these scholars and will sometimes be drawn into these field/s. Unfortunately, many programs are being eliminated, depriving students of the opportunity to become engaged in this vast body of inquiry.
Fields such as archaeology have lately become integrated with religion fields. Archaeology itself has expanded in recent generations and is now informed by a number of

science and technology areas

, which in turn greatly enrich our knowledge of antiquity, Judaism, early Christianity, the lives of women, children and slaves in the ancient world, and much more.
While the general public will not necessarily rub shoulders with SBL members or Biblical scholars, it may well benefit from high-quality Biblical scholarship more than they realize. Americans are encouraged to support the scholarly study of religion, including Biblical studies, and to keep an open mind about how these fields can enrich and inform our lives.
****
The registration fee for the virtual component of the 2021 Annual Meeting of the Society of Biblical Literature was offset by a generous grant from the National Coalition of Independent Scholars.