Some of us believe that much of the onus for solving the problem of racism in the United States should lie with those of us who are white. If slavery is our "original sin" as a nation (or, perhaps a better term, an "unforgivable crime against humanity"), we cannot sugarcoat the fact that it was whites that enslaved Africans, it was whites that started the Civil War in an effort to preserve the institution of slavery, it was whites that ultimately caused the eventual collapse of Reconstruction and shortened the tenure of African American leaders, it was whites who created and enforced Jim Crow laws, it is whites that comprise the Ku Klux Klan and other domestic terrorist groups, and it is a group of whites in power positions who perpetuate systems and practices that keep blacks and other people of color down.
This is not to say that all white people now or in our nation's past are through-and-through racists. Many of us have tried to be on the side of racial justice, have helped staff, fund and promote anti-slavery and anti-racism initiatives, have attempted to help African Americans and other people of color in our work and other spheres, and speak out against injustice.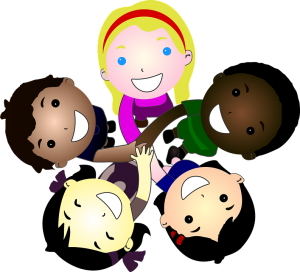 This is also not to lay unconstructive "guilt trips" on whites – guilt and shame are not productive motivators for a large segment of our population.
Rather, this is a plea for whites – mainly whites who are in life situations in which we/they do not have to think about the African American experience on a regular basis – to educate ourselves about issues around race that might be uncomfortable.
Fighting and, one hopes, eventually ending racism and discrimination – and bringing about racial equality and equity in the US – are certainly important to African Americans. But there are several reasons that combating injustice ultimately benefits all of us. There are thus specific reasons for whites to take the initiative and learn about the black experience in the US.
First, it broadens our horizons like any kind of education does.
Second, understanding where our black fellow citizens are coming from emotionally, spiritually, economically and politically is, at base, a vital exercise in empathy and "walking in the other's shoes." Most of us whites are not descended from slaves (although a perhaps surprising percentage of us have African blood), so it is likely that we do not carry the emotional burdens and scars of that tragic heritage and thus have only a superficial understanding of it.
Third, the data from reliable sources have long shown the egregious disadvantages blacks continue to endure in our culture – often resulting directly or indirectly from slavery, Jim Crow, systematic racism and other evils. When a significant slice of our population struggles on a daily basis with the basic necessities of life primarily because of their racial background, it results in a huge drain on our whole society. Many whites, of course, also struggle – but not because the color of our skin. When whites begin to understand that solutions to problems connected to racism will also benefit disadvantaged whites, we will be more apt to support proposed remedies in the political and other spheres.
Fourth, the more whites there are who are better attuned to the black experience, the fewer whites will be drawn into the racist, anti-democratic, violent and even deadly white supremacist movements. The fewer white supremacists in our society the safer we will all be.
It is vitally important that we whites take responsibility for bettering our society by going "all in" against white supremacy and racism. Americans of African descent have enough burdens every day of their lives; it is not up to them to bear the whole burden of fighting for justice or educating the rest of us.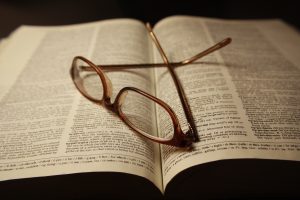 There is a wide range of books by and/or about African Americans that can be recommended in the service of our self-education – something for every taste: histories, inspirational/spiritual works, fiction, classics and even entertaining detective stories! Here is a modest selection.
Blee, Kathleen M. Women of the Klan: Racism and Gender in the 1920s. Berkley and Los Angeles: University of California Press, 1991.
Du Bois, William Edward Burghardt. The Souls of Black Folk. New York and London: Penguin Books, 1989 (first published A.C. McClurg & Company 1903).
Gates, Henry Louis, Jr. The Black Church: This is Our Story, This is Our Song. New York: Penguin Press, 2021.
Gates, Henry Louis, Jr. In Search of Our Roots: How 19 Extraordinary African Americans Reclaimed Their Past. New York: Crown Publishers, 2009.
Gomes, Peter J. The Good Book: Reading the Bible with Mind and Heart. New York: HarperCollins Publishers Inc., 1996.
Gomes, Peter J. The Good Life: Truths that Last in Times of Need. New York: HarperCollins Publishers Inc., 2002.
Gray, Fred D. Bus Ride to Justice: Changing the System by the System, revised edition. Montgomery, AL: NewSouth Books, 2013.
Jacobs, Harriet A. Incidents in the Life of a Slave Girl: Written by Herself, ed. Jean Fagan Yellin. Cambridge, MA, and London: Harvard University Press, 1987; 14th printing 1999.
Kozol, Jonathan. Ordinary Resurrections: Children in the Years of Hope. New York: Crown Publishers, 2000.
Neely, Barbara. Blanche Among the Talented Tenth. New York: St. Martin's Press, 1994.
Neely, Barbara. Blanche on the Lam. Leawood, KS: Brash Books, LLC, 1992, 2014.
Neely, Barbara. Blanche Passes Go. Leawood, KS: Brash Books, LLC, 2000, 2014.
Raboteau, Albert J. African-American Religion. New York and Oxford: Oxford University Press, 1999.
Rasmussen Daniel. American Uprising: The Untold Story of America's Largest Slave Revolt. New York: HarperCollins Publishers, 2011.
Richmond, Merle. Phillis Wheatley. New York and Philadelphia: Chelsea House Publishers, 1987.
Walker, Alice.  The Color Purple. New York: Simon and Schuster, Inc., 1982.
West, Cornel. Race Matters. New York: Random House, Inc., 1993.
Winch, Julie. A Gentleman of Color: The Life of James Forten. Oxford and New York: Oxford University Press, 2002.
There are, of course, many other titles (not to mention articles, documentaries, podcasts, audio recordings, etc.) that can help us expand our knowledge and continue our collective striving toward a "more perfect union." Happy reading and Happy Black History Month!