On June 14, 2022, Margaret Huang, President and CEO of the Southern Poverty Law Center, sent an email to supporters about the hearings of the House Select Committee on the January 6 Attack. Here are some of the important take-aways from that notice as to what we citizens of the US must do in light of the Committee's findings.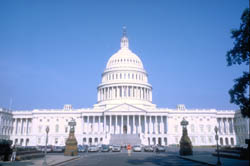 What we must do together
The ongoing threat to our democracy and democratic institutions is clear. The Capitol attack underscores the urgent need to pass legislation to protect our democratic election procedures and to combat hate, extremism and misinformation.
Here's what has to happen:
We must

support and help elevate

the vital work of the select committee.
Congress must

protect the right to vote

. With essential voting rights legislation now blocked due to Senate Republican obstruction, the Department of Justice must use its authority to challenge discriminatory anti-voting laws. And activists and grassroots organizations must engage in the fight to protect and advance voting rights through every tool we have in our communities.
We must

protect frontline election workers

, the key to the administration of free and fair elections. Congress must address this rise in the fear of political violence against voters and poll workers by sharply increasing state funding for election administration to advance a safe and secure electoral process.
Congress must

enact legislation

to raise the threshold for challenging Electoral College votes and clarify the vice president's role in the process as exclusively ministerial, with no authority to overturn election results. Congress must also pass legislation to address the erosion of the Voting Rights Act and other reforms to strengthen our democracy.
We must step up our advocacy urging the Biden administration to fulfill the promise of its June 2021 National Strategy for Countering Domestic Terrorism – especially Pillar 4 of the blueprint, which describes the need to address long-term contributors to extremism by "rooting out racism and bigotry and advancing equity for all Americans."
We must

fund prevention initiatives

to steer individuals away from hate and ideologically motivated violence. Stopping extremism in our country must be a holistic effort involving not just law enforcement, but also parents, caregivers and educators. In partnership with American University's Polarization and Extremism Research and Innovation Lab (PERIL), we are developing new approaches to countering radicalization that start from a public health perspective, instead of a national security lens.
We must ensure that everyone – and especially young people – are taught critical thinking skills and digital literacy so they can fend off misinformation, disinformation and online radicalization.
We must

promote online safety

and hold tech and social media companies accountable. Tech companies must develop – and enforce – terms of service and policies to ensure that social media platforms, payment service providers and other internet-based services do not enable the funding or amplifying of white supremacist ideas or provide a safe haven for extremists promoting disinformation or planning political violence.
No one is above the law in a democracy.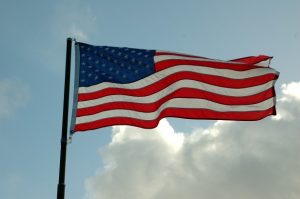 The committee's hearings provide an essential opportunity to prove that the Jan. 6 attack on American democracy and the ongoing effort to sabotage future elections will not succeed – and that the right of the people to choose their own leaders will prevail.
Margaret Huang
President and CEO, SPLC