The notion that religion and science do not mix is belied in our day by the Informal Education Community Anchor award through NASA's Office of STEM Engagement. The Anchor designation, located within the NASA's Teams Engaging Affiliated Museums and Informal Institutions (TEAM II) competitive funding program, was created in 2021 "in recognition that local institutions are the experts in addressing their communities' STEM [science, technology, engineering and mathematics] engagement needs…. The Community Anchor awards are designed to establish and nurture connections between local communities and the agency's most exciting missions and milestones."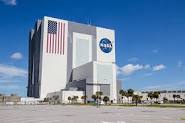 That is the science side. Where is the religion side?
A news release in March 2023 announced that Saint Anna's Episcopal Church in New Orleans recently was a recipient and named as a NASA Community Anchor. St. Anna's is one of 16 US institutions – nonprofit organizations, libraries, college and universities, museums – to receive this award. NASA's grant to St. Anna's will support Anna's Place NOLA, the church's "Out of School" program that serves underserved children's educational and cultural needs. The program, led by Executive Director Dr. Cavin Davis, has existed for over a decade, with the average student remaining in the program for 8-10 years, and it has plans to increase participants to over 100 students.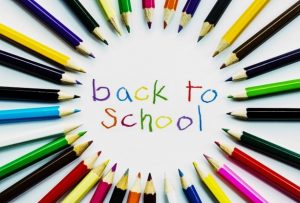 NASA is awarding more than $3.8 million to entities across the US to support projects that enhance the excitement of space science among "kindergarten to 12-grade students, caregivers, and formal and informal educators in engaging the Artemis Generation in the agency's missions and discoveries."
St. Anna's and Its Missions
St. Anna's has a rich history dating back to its beginnings in the years before the Civil War.  Among its initiatives that serve the broader public are its food pantry, its Ministry to the Unhoused (now in collaboration with the Crescent Care Health Clinic), engagement with the LGBTQ+ community (St. Anna's was the first Episcopal Church in the Diocese of Louisiana to perform same-sex marriage), and the removal of a memorial plaque dedicated to Bishop Leonidas Polk, a slaveholder, from the walls of its church. Starting in 2006, St. Anna's took on five robust missions, which mark the parish as "one of the most active outreach churches in the United States." The first four of these missions are the Mobile Medical Mission, the Mission to Musicians, "Oportunidades NOLA" (Place of Opportunity in New Orleans), and a permanent memorial to victims of murder.
The fifth mission, Anna's Arts for Kids, was renamed Anna's Place in 2009, with its mission expanded to address community needs following Hurricane Katrina. The needs being met are in the areas of academic, cultural, and arts enrichment; holistic health care; and healthy lifestyle education.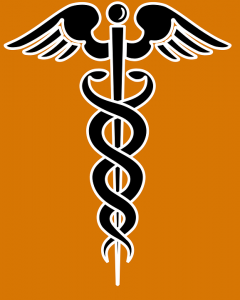 Anna's Place was also awarded $50,000 in Summer 2022 from Entergy Corporation through its Charitable Foundation to help support the Dodwell House Community Resource Center. Dodwell House will be the locus of Anna's Place NOLA.
Church-State Separation and Federal Funding
Given the separation of church and state in the US as guaranteed by our Constitution, how can a church receive tax-supported funds from a federal entity like NASA?
According to the US Department of Justice,  religious organizations, such as St. Anna's, are eligible to apply for federal funding just like similar, federally-designated nonprofits.
While the federal government does not set aside a separate funding stream specifically for faith-based groups, those groups are eligible to apply for government grants on an equal footing with other similar non-governmental organizations. Grant opportunities, by law, must be announced to the public. A church or other religious organization usually does not need to incorporate, operate as a nonprofit or obtain tax-exempt status (section 501(c)(3) of the Internal Revenue Code) in order to receive federal funds, but it may benefit the organization to establish a separate nonprofit organization for use of any government funds it receives. Doing this might make it easier for the faith-based organization to manage its grants and for the government to monitor the group's use of the funds.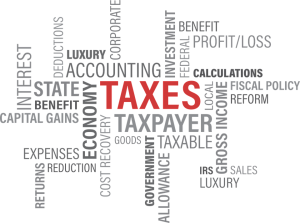 Americans concerned that a group's government-funded efforts might lead to undue imposition of beliefs on those served by the grant – thereby essentially violating church-state separation and the misuse of tax dollars – can take heart: under the law, grant funds "may not be used for inherently religious activities such as worship, prayer, proselytizing, or devotional Bible study. The funds are to be used to further the objectives established by Congress such as … mentoring youth and adults." Relatedly, federal funds may not be used to purchase religious materials (e.g., the Bible, Torah, Koran, or other religious or scriptural materials). The recipient group is advised to "take steps to ensure that its inherently religious activities, such as religious worship or instruction, are separate – in time or location – from the government-funded services that it offers." The worship space may be used to provide the services, and there is no obligation to remove religious symbols from this space. The recipient group is allowed to keep its organization's name even if it includes religious words, and religious references are permissible in the organization's mission statements.
Finally, "no federal grantee may discriminate among whom it serves on the basis of religion. All grantees must serve otherwise qualified persons in need of the funded social service, regardless of the beneficiaries' religion and regardless whether or not the beneficiaries participate in any religious activity."
Conclusion 
At a time when Americans distrust institutions deeply, we should be encouraged by collaborations such as that between a federal agency – NASA– and a faith community – St. Anna's Episcopal Church – that serve the common good in significant ways. One does not have to "believe" a set of Creeds to support such efforts unless the "creeds" are those embodied in our nation's professed values – equal opportunity, education, support for the next generation, hard work, fairness, and justice for all.