If you haven't yet heard about "Mayor Pete" – that is, Pete Buttigieg, Mayor of South Bend, Indiana – you will soon. Peter Paul Montgomery Buttigieg (pronounced buddha-judge or boot-edge-edge) is currently making a splash, not only on the national media circuit but also in fundraising as he considers a run for the Presidency on the Democratic ticket.
I am personally keeping my options open as the Democratic field expands, but I am not alone in being very impressed with this young, married gay man. Here are some of his bio facts (and you can find a great deal about him these days on the internet):
Born and raised in South Bend, Ind.

Harvard graduate

: bachelor's degree in History and Literature, 2004
Rhodes Scholar at Oxford: received first class Honors degree in Philosophy, Politics and Economics, 2007

Active musician

: plays piano and guitar, and has performed with the South Bend Symphony Orchestra
Officer in the

US Navy Reserve

, 2009-17
Took a leave of absence to

serve in Afghanistan

for seven months in 2014; earned the Joint Service Commendation Medal for his counterterrorism work
Lieutenant in the United States Navy Reserve
Elected Mayor of South Bend, Ind., at age 20; sworn in on January 1, 2012. (This made him the youngest Mayor of a US city with at least 100,000 residents.)
Named Mayor of the Year by GovFresh.com in 2013

Reelected mayor

with over 80% of the votes, November 2015
First executive in Indiana to be openly gay
Married June 16, 2018, at the Episcopal Cathedral of St. James, South Bend, which he attends regularly
Husband is

Chasten Glezman

, a junior high school teacher at a Montessori Academy in Mishawaka, Ind.
Enjoys learning languages and speaks Spanish, Italian, Maltese, Arabic, Dari, and French to some degree. Taught himself to speak Norwegian.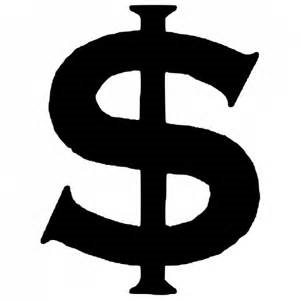 While these facts are incredibly impressive (not to mention his accomplishments as South Bend mayor), what is rocking the political world at the moment – and which is helping to raise $7 million in a short period of time – is his brilliance in answering the widest range of socio-political and economic questions. In many media interviews over the past few weeks, Buttigieg has proven himself to be clear, articulate, rational, and exceedingly knowledgeable.
So, in addition to all these points in his favor, this man with the hard-to-pronounce name comes across as calm, cool, collected, comfortable with himself, confident but not arrogant, stable, and courageous. If those traits are not sorely needed at 1600 Pennsylvania Avenue at this time in our collective history, I'm not sure what are…