Shortly after the 2016 election, we discussed voting in the US and in our sister nations around the world. We noted the many initiatives being taken in the US to improve the way we vote in this country. We pointed out that other countries have much better turnout rates, in part because they offer different ways of enrolling voters, have shorter election seasons, and through other means.
The coronavirus pandemic has brought the voting issue front and center in a significant way: when voting tends to take place in person in close quarters, sometimes requiring voters to wait in long lines, lives may truly be at stake.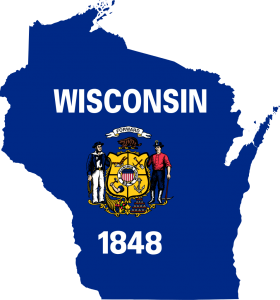 The Republican-leaning Wisconsin Supreme Court forced that state to hold an election in the midst of the pandemic, resulting in at least 50 cases of the virus among voters and poll workers. While that number is not a "spike" per se, it does indicate that many of those infected people could have remained disease-free had the election been postponed or if voting could have taken place through non-contact means.
The controversy over how to vote in the new coronavirus world again brings up the spurious issue of voter fraud, which we discussed in September 2018.  Conservatives are still fighting against mail-in balloting and other progressive measures by appealing to fraud and other baseless arguments. Officials and others who make the fraud argument are apparently afraid of what might happen if voter participation increases – more votes against them and for their opposition. As is often the case, Trump has actually said this out loud: he "told an interviewer on Fox News last month that 'you'd never have a Republican elected in this country again' if he agreed to Democratic proposals to expand voting options."

While Trump did not elaborate on his comment during the interview, one can propose two possible trains-of-thought, according to the Washington Post: first, linking high turnout to Republicans losing elections (and linking that in turn to the false accusations of voter fraud); and second, "allowing more people to participate in the process legally would hurt [the GOP] because there are more Democratic-leaning voters in the country."
A number of states and officials are actively opposing measures that would increase voter participation, including voter registration:
Many states already have robust procedures to ensure safe and fair elections and are in many cases even looking for better procedures. Bravo and thanks to them! But it is vitally important in a nation that depends on an engaged and aware citizenry that every legitimate vote count.
One thing that absolutely cannot happen, no matter what Donald Trump says or wants, is a postponement of the November election.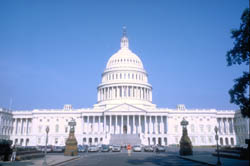 According to the Congressional Research Service, the US Constitution gives Congress (not the President) the power "to change the general election date and as well the dates electoral votes are received in Washington and counted in Congress. Such changes would require the consent of the House and the Senate and would be extraordinary since 'the presidential election date has never been changed in response to an emergency.'" The US has held national elections during two other critical times in our history: the Civil War and the pandemic of 1918 (although in 1918, there were disruptions and a certain level of disenfranchisement).
Furthermore, the Constitution "requires the president and vice president to end their terms of office on January 20 at noon in the year following the general election." Trump has absolutely no independent authority to change that, and Congress is unlikely to make such changes.
If Trump continues to find himself lagging in the polls, he will undoubtedly cry foul as he repeatedly did during the 2016 election and claim that he is being treated unfairly. It is not beyond the realm of possibility that Trump and others in his circle will try to find ways to poison the electorate, promulgate vast untruths, slander opponents, and do other nefarious things that normal, decent people would not even consider. We must find workable, fair and safe ways to ensure that the November election – in every locale, in every state, in every US territory – takes place and that we can trust the results.