Earlier we discussed Democratic Senate candidates for some of the close contests in the 2022 midterm primaries and November election. Here we will revisit those candidates vis-à-vis current polling and fundraising.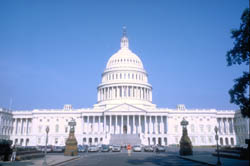 Pundits routinely predict that Democrats will lose both the House and Senate: some of us hope they are dead wrong in their predictions. If our governing bodies at the federal level return to radical, far right, Republican control influenced by the disgraced, twice-impeached, one-term President Donald Trump, we could well lose our very fragile democratic republic…
Pennsylvania
In Pennsylvania, the primary will be held on May 17. Several Democrats are running to fill the US Senate seat of Republican Pat Toomey, who is retiring. The frontrunner in the race, according to a recent Franklin and Marshall College poll, is progressive John Fetterman, who is well ahead of the more moderate Conor Lamb and three other candidates. Fetterman is the current Lt. Governor of the Commonwealth.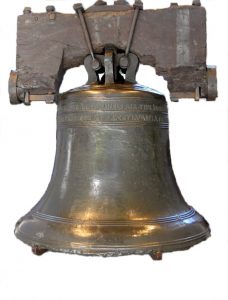 On the Republican side, well-known doctor and TV personality, Mehmet Oz, who has been endorsed by Trump, is slightly ahead in GOP polling but has quite a bit of competition. The race has been characterized as "a muddled mess" by Berwood Yost, director of Franklin and Marshall's Center for Opinion Research and the Floyd Institute. According to NPR, Fetterman is "raising lots of money while Republicans have spent millions against each other."
In an April head-to-head poll, Fetterman leads 41% to Oz's 16%.
Georgia
In Georgia, Democrat Raphael Warnock is lagging slightly behind his main Republican opponent, football star Herschel Walker, according to a recent poll by The Hill/Emerson College. Warnock, well-known because of his position as Senior Pastor of Ebenezer Baptist Church in Atlanta, is at 45% of respondents polled, while Walker is at 49%.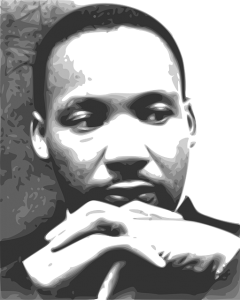 Walker is expected to win the GOP primary in part because he has been endorsed by Trump, Senate Minority Leader Mitch McConnell (Ky.) and other prominent Republicans. With President Joe Biden's approval rating in Georgia at only 42%, Warnock is at a disadvantage. Financially, Warnock has the advantage, however; according to NPR, he has raised $30 million compared to Walker's $9 million. Democrats need to translate that financial advantage to votes if these candidates win their respective primaries on May 24.
Wisconsin
Republican incumbent and Trump favorite Ron Johnson decided in January 2022 to seek a third term in the Senate after initially being indecisive. Currently "his favorability ratings in the state are poor and Democrats are ready to spend tens of millions on trying to oust him." Business Insider reports that, according to an internal poll, Lt. Gov. Mandela Barnes has the early lead (by 21 points) in the Democratic Senate primary on August 9; Barnes also has strong favorability ratings among respondents. He is "the first African-American to serve as a Lieutenant Governor in Wisconsin, and the second African-American to ever hold statewide office." In office, he has led on progressive economic policies and gun violence prevention legislation.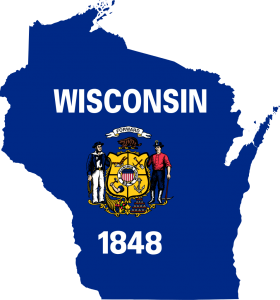 Democrats feel that Johnson is vulnerable. According to US News and World Reports, "The desire to beat Johnson has, for now, largely united the top Democrats in the Senate race" (Alex Lasry, Sarah Godlewski, and Tom Nelson), who are all finding ways to attack Johnson.
Arizona
Democratic Senator Mark Kelly, husband of former US Representative Gabby Giffords and twin brother of astronaut Scott Kelly, has name recognition in Arizona, which may help him in the November election despite possible continuing low approval ratings for Biden. Kelly may also have the advantage over Republicans given their "messy" August 2 primary. NPR's analysis shows that the top GOP candidates are state Attorney General Mark Brnovich, "Blake Masters, a former venture capital executive, and Jim Lamon, a former owner of a solar energy company." Both the Masters and Lamon campaigns have strong financial resources.
Trump has some impact on the campaigns of these three Republican candidates.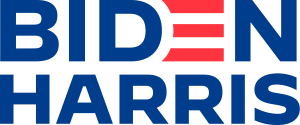 On immigration, always an issue in the border states, Kelly may ultimately have an advantage, however, since he has criticized the Biden-Harris Administration for not reversing the Trump-era Title 42 that turned away migrants due to COVID concerns; Republicans were hoping to use Title 42 against Kelly (NPR).
A February 2022 head-to-head poll from OH Predictive Insights showed that Mark Kelly "would get 42% of the vote to 38% for any Republican candidate."
North Carolina
The North Carolina primary is scheduled for May 17, and the Democratic side is characterized by NPR as "sleepy." Because the Republican candidate pool is large and contains Trump-backed Rep. Ted Budd, former Gov. Pat McCrory and ex-Rep. Mark Walker, Democrats are holding off putting much money toward ads. The Democratic candidate, Cheri Beasley, the first Black woman to serve as chief justice on the state Supreme Court, has been endorsed by EMILY's List and is ahead of other Democratic candidates in polling.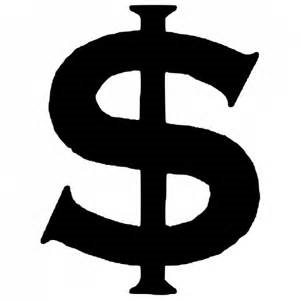 Beasley is also quite far ahead in fundraising, having raised over $2.1 million for the three months ending Dec. 31. She had $2.8 million on hand at the start of 2022. Her top GOP competitors, Budd and McCrory, raised $968,000 and $748,000, respectively; Budd had $2.2 million in cash on hand, while McCrory had $1.95 million.
The closeness of recent polls between Beasley and the top Republicans in the race suggest that none might earn 50% of the vote, which would trigger a runoff election. This could mean "two more months of GOP infighting," which Trump would like to avoid – and that in itself would be a positive for Democrats.
New Hampshire
The New Hampshire primary is not until September, and the filing deadline is June 10, so much is still uncertain as Democratic Senator Maggie Hassan tries to retain the seat she has held since 2016. While races in the Granite State are always close, Hassan appears to have some advantage at the moment. She has raised $17,296,478 since December 2021, and there are a number of candidates on the Republican side competing against each other.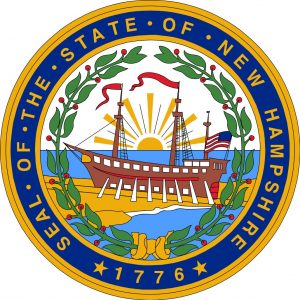 According to polls reported by FiveThirtyEight, Hassan is outpacing both Army General Don Bolduc and State Senate President Chuck Morse, and she has gained ground steadily since December.
Nevada
At the moment, according to an April 2022 poll by Suffolk University and the Reno Gazette Journal, incumbent Democratic Senator Catherine Cortez Masto is trailing her two Republican candidates in Nevada. Former Nevada Attorney General Adam Laxalt is slightly ahead with 40%-43%. Both Army veteran Sam Brown, the other GOP candidate, and Cortez Masto are polling around 39%-40%.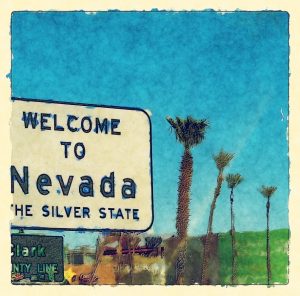 Analysts attribute this current shift to the right in Nevada to a number of factors: the poor economy in the state, inflation and negative economic conditions, and a perception that citizens' standard of living is worse than it was four years ago. Respondents to the poll also had concerns around the Russia/Ukraine war, climate change, schools/education, affordable housing, and crime/guns.
Nevada tends to have strong turnout in Clark County (Las Vegas), which leans Democratic. The state also has a significant level of Latino and Asian American voters. But with Biden's approval ratings low, enthusiasm is lagging among the usual constituencies that would normally vote for Cortez Masto. The Primary Election will be held on Tuesday, June 14.
On the positive side for Cortez Masto, she has raised over "$4.4 million in the first three months of 2022, the largest single-quarter sum raised by any U.S. Senate candidate in Nevada through the 2022 midterm cycle so far. Her campaign also touted $11 million in cash on hand." She campaigns in both English and Spanish. Again, we can hope that her robust fundraising eventually translates to votes.
Florida
As the April NPR report notes, incumbent Republican Senator Marco Rubio is leading Democratic challenger Val Demings in recent polling in Florida – approximately 49% to 40%. However, US Representative Demings, Orlando's first female police chief (2007-2011) and an impeachment manager in Trump's first trial, is about even with Rubio in fundraising. In the very expensive state of Florida, with its multiple media markets, Demings has raised $20,476,173, compared to Rubio's $24,251,083.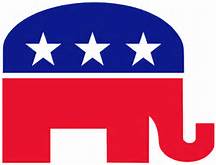 Democrats are also encouraged that Rubio's poll numbers are below 50%, which suggests that Republicans "may have to spend some money to defend Rubio if the race gets closer."
Ohio
The Ohio primary is fast approaching: May 3, a winner-take-all contest to fill the seat of retiring Republican Senator Rob Portman. Trump is inserting himself in a crowded Republican race by endorsing Hillbilly Elegy author J.D. Vance. This has concerned some Republicans, since competitor former state treasurer Josh Mandel is slightly ahead of Vance in an April poll at 21%, and Mike Gibbons is tied with Vance at 17%.
US Rep. Tim Ryan is the Democratic frontrunner in the primary, competing against progressive candidate and attorney Morgan Harper and tech executive Traci Johnson. Harper presents an interesting foil to Ryan, supporting Medicare-for-all, the cancellation of student loan debt and the expansion of the number of justices on the Supreme Court.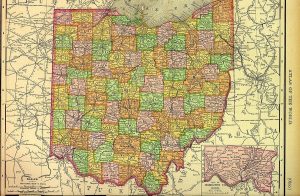 Ryan and Harper agree on many other issues, and both are considered progressive in some circles.
Ryan raised $4 million in individual contributions in the period ending April 15, which was considerably more than any of the GOP candidates. According to cleveland.com, "None of the [GOP] candidates raised more than $1 million on their own, either relying on joint fundraising accounts or injecting their own money into the race." Ryan is vigorously campaigning around Ohio, focusing on workers and hoping to beat the odds in an important state that has been veering Republican for many years. Whoever wins the Democratic primary will need all the help they can get – from the losers in the race, donors, supporters and voters.
Missouri
Races on both the Republican and Democratic sides of the Senate primary race in the red state of Missouri are crowded; the primary is scheduled for August 2. Republicans are concerned that former Governor Eric Greitens might win and emerge as a "damaged candidate," due to his ex-wife having accused him of physically abusing her and one of their children.
On the Democratic side, there is not much name recognition but all candidates bring strong traits to the race. Those candidates are Marine veteran Lucas Kunce, St. Louis County startup owner Spencer Toder, Kansas City entrepreneur and LGBTQ+ activist Tim Shepard, and Air Force veteran and small business owner Jewel Kelly, an African American. While Kunce has been viewed as the frontrunner and had raised the most of any Missouri Senate candidate as of the end of last year, the race has taken an interesting turn with the announced candidacy of Anheuser-Busch beer heiress Trudy Busch Valentine.

Despite her status as someone with inherited wealth, Busch Valentine has characteristics that make her attractive to Democratic voters: she holds a Master of Arts degree in Pastoral studies from the Aquinas Institute of Theology; she is a registered nurse; her oldest son (of six children) died of an opioid overdose in 2020, which helped motivate her to run for office; she hosted a fundraiser for former Secretary of State Hillary Rodham Clinton's presidential campaign in 2015; she donated $5,400 directly to Clinton's 2016 campaign and another $33,400 to a pro-Clinton political action committee; and she has contributed to the Democratic Senate races of Jason Kander and former Senator Claire McCaskill; Democratic Senator Tammy Duckworth of Illinois; and the recent Democratic opponents of Republican Rep. Ann Wagner. Busch Valentine has also given at least $7 million to Saint Louis University.
This will be an interesting race to watch, especially given the fact that the other Missouri Senator is far-right Republican Josh Hawley. Hawley is an avid supporter of the pro-Trump January 6, 2021, protestors and proponent of the Big Lie about the 2020 election. Significantly, Hawley's mentor, former Senator John Danforth, has said that working to get Hawley elected to the Senate in 2018 "was the worst mistake I ever made in my life."
Implications and Actions
As we can see from the above analysis, Democrats have a chance to beat the odds and keep the Senate and possibly even add to its majority in the 2022 midterms. For many of us who are extremely concerned about Trump and the current state of the Republican Party, electing and re-electing Democrats to the Senate is essential.
Therefore it is incumbent upon all of us – voters, potential voters, donors – to be familiar with the issues and know which primaries are taking place in their state, who is running for office, and what those candidates stand for. All of us who are eligible to vote should make sure we are registered to vote in our towns – then vote when the time comes.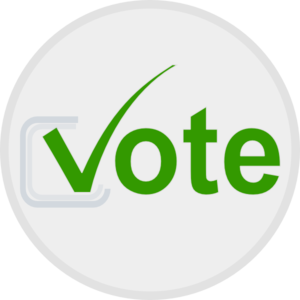 If we have the means, we should consider financially supporting the candidates mentioned above (and others) who share our values, even if those candidates are not running in our state.
All elections in our country are vitally important. The 2022 primaries and the November election are at least as important as any in our lifetimes. It is impossible to imagine what we might be facing as a nation if Trump's candidates and Trumpism win this time around…