As the Department of Housing and Urban Development (HUD) marked its 50th anniversary in April 2018, several civil rights groups, led by the National Fair Housing Alliance, were suing the agency and its Secretary, Dr. Ben Carson, "for suspending an Obama-era rule requiring communities to examine and address barriers to racial integration." According to reporting by the Washington Post, the Affirmatively Furthering Fair Housing (AFFH) rule was a "belated effort by HUD to enforce the landmark civil rights legislation of the 1968 Fair Housing Act, which compelled communities to use federal dollars to end segregation in residential neighborhoods." Housing advocates maintain that delaying the rule, which took six years to come to fruition, even by one year, "is tantamount to repealing the rule altogether."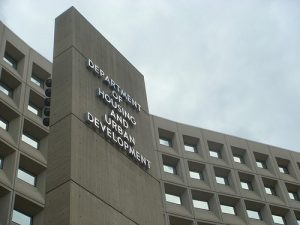 Several days after the initial lawsuit was filed, the State of New York joined the action. Governor Andrew Cuomo's office stated, "by delaying the implementation of the AFFH rule, HUD 'effectively quit on its obligation to provide civil rights oversight for as much as $5.5 billion per year in the funding that is distributed to over 40 jurisdictions in New York and almost 1,000 jurisdictions across the country.'"
The Trump Administration's attempt to delay the AFFH is yet another example of the callous, inhumane actions it has taken to overturn any and every progressive initiative of the Obama Administration, initiatives that have as their primary objectives to help the majority of Americans in a variety of ways. Ironically, the HUD website features a number of articles, press releases and announcements that portend to uphold the Agency's original goals "to create strong, sustainable, inclusive communities and quality affordable homes for all." It may only be a matter of time, if things continue as they have been going, before HUD's mission is significantly sliced and diced.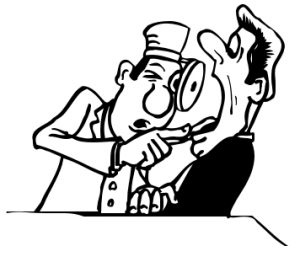 The choice of Ben Carson to head HUD was one of the many astonishing moves on Trump's part as he was putting his Cabinet together. Carson's history did not lend itself to heading this agency in any way except for his connection with conservative forces. Carson was a renowned neurosurgeon who worked his way up from an uneven childhood educationally (his early history is pockmarked with unverifiable stories of various kinds, which is disturbing and puzzling). He graduated from Yale with a BA in psychology and received his MD from the University of Michigan School of Medicine; he completed internships and residencies in neurosurgery at the Johns Hopkins University School of Medicine and ultimately was appointed as the university's Director of Pediatric Neurosurgery. There, he specialized in traumatic brain injuries, brain and spinal cord tumors, neurological and congenital disorders, and other conditions. He was head of a 70-person team that conducted the first separation of twins joined at the back of the head; while the twins had less-than-optimal lives afterwards, it was this surgery that catapulted Carson into the public eye.
Starting around 2013, Carson began entering the political fray. He was hired by The Washington Times as a weekly opinion columnist, then Fox News picked him up as a contributor, where he provided analysis and commentary until the end of 2014.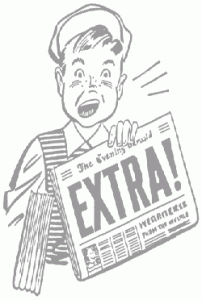 Carson had been the keynote speaker at the National Prayer Breakfast in February 2013, where he criticized the philosophy and policies of President Barack Obama, who was present in the room; the Breakfast is generally apolitical in nature. Conservatives liked what they were seeing and invited him to be the featured speaker at the 2013 Conservative Political Action Conference (CPAC).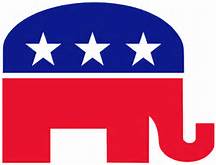 Carson threw his hat in the ring for the 2016 Presidential race in May 2015 and had a strong showing in early polls and fundraising efforts. Like the other Republican nominees, his flame was eventually extinguished by the bullying, name-calling, extreme media attention and unorthodoxy of candidate Donald Trump – although a few weaknesses in Carson's own campaign did not help him. Carson threw his support to Trump, was discussed as a possible Cabinet member and served as Vice Chair of Trump's transition committee.
When Carson was nominated by Trump to be head of HUD, proponents of HUD's basic mission on both sides of the aisle were legitimately alarmed. Carson not only had no experience in government or social policy; he had also expressed views that seemed completely contrary to HUD's stated mission.
Despite being African American (Trump being inherently racist), Carson fits well into Trump's desire to dismantle what his former chief strategist, Steve Bannon, has called the "administrative state." Just as former EPA Administrator Scott Pruitt and current Secretary of Education Betsy DeVos were chosen by Trump because they want to undermine, if not completely destroy, their agencies, Carson is proceeding apace with undoing most of what HUD was formed to do – and has done (perhaps not always consistently) for 50 years. As New York Magazine has noted, "It was not hard to guess that, for a White House that swept to power on a wave of racially tinged rural resentment and anti-welfare sentiment, high on the demolition list might be a department with 'urban' in its name."
It is crucial for liberals and progressives to understand, admit and stress that the rules, programs and initiatives of government agencies are not always totally effective or perfect. It can be fairly argued that, despite 50 years of HUD initiatives, we still have way too much discrimination, poverty, and unfair practices in housing and other matters under HUD's purview. We can also say that, despite the Department of Education's efforts over its lifetime (under numerous administrations), we still fall short in many ways – especially compared with our sister advanced democratic nations – in educational results. We can list numerous other examples.
We can make many arguments as to why this might be. Alas, there is not time for that exercise right now, and other writers have tackled these important situations, from the right and left, over the years. One thing that must be stated emphatically, however, is that the vast majority of the lifetime civil servants who labor day in, day out, in these agencies are doing their jobs and promoting their agencies' missions in the best ways they know how. Despite Trump's frequent disparagement of long-time government employees, they cannot be blamed for any failures or shortcomings of the agencies themselves.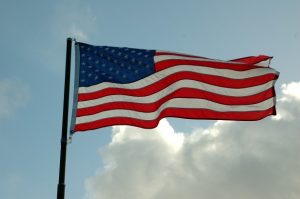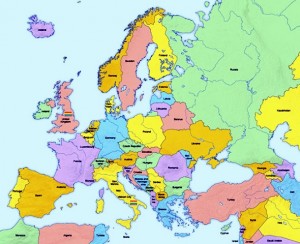 What we must instead consistently ponder is why most EU and many other nations surpass us so far in the challenges that our agencies struggle mightily to address. Remember always: the nations of the European Union (and the nations of Europe that are not part of the EU, especially the successful ones) are capitalist countries with robust social safety nets. When their poverty rates are significantly lower than ours; when their cities are more livable than many of ours; when their health care systems run much more efficiently and deliver care much more successfully than ours; when their citizens retire much more comfortably than vast numbers of our citizens do; when their life expectancies are higher and their maternal mortality rates are lower than ours; when their income inequality is much lower than ours – we must examine why. What, in God's name, are we doing wrong?
In November, we will have the opportunity to speak loudly through our precious votes. As I have noted before, I find the two-party system in the US sorely lacking, but it is, generally speaking, Democratic candidates for offices throughout the land who promote policies, programs and principles that serve the people, the 99% of us who most need the services and programs of the various agencies that Trump is trying to destroy.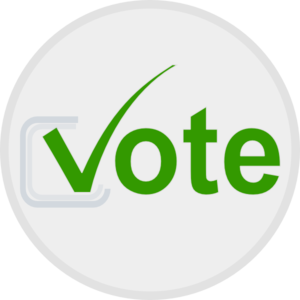 It is good that Ben Carson and his HUD is being sued. We citizens must hold recalcitrant agencies and their leaders' feet to the fire – they need to be on our side.