In Part I, we laid out the basics of a "virtual pilgrimage" to civil rights sites in Birmingham and Selma, Alabama. Here we will visit sites in Montgomery. One in particular was rather disturbing for its pro-Confederacy perspective; all provide food for thought.
Notes from Montgomery
Equal Justice Initiative, including the National Memorial for Peace and Justice. This site comprises the work of the Equal Justice Initiative (EJI), the Legacy Museum and the National Memorial. Quotes from a number of different sources, as well as a short video on the Nkyinkyim sculpture, one of the few slavery sculptures in the US, were very powerful. The well-done overview of the Legacy Museum (which only opened in 2018) includes statements such as, "The United States has done very little to acknowledge the legacy of slavery, lynching, and racial segregation. As a result, people of color are disproportionately marginalized, disadvantaged and mistreated." Overall, the website contains videos that are very professionally produced as well as compelling photography. (The only drawback I encountered was that some of the changes from page to page were much too slow.)
The museum includes first-person accounts and a short but compelling (although somewhat dated) video, "From Enslavement to Mass Incarceration." This, along with the introductory blurb on the website, provides an excellent model for other museums and projects, that is, learning from how other countries are dealing with their brutal pasts. "Modeled on important projects used to overcome difficult histories of genocide, apartheid, and horrific human rights abuses in other countries, EJI's sites are designed to promote a more hopeful commitment to racial equality and just treatment of all people."
A primary purpose of the museum is for visitors to take away ideas for action items in their own lives. The museum has generous open hours for those visiting in person.
The National Memorial for Peace and Justice is "… the nation's first memorial dedicated to the legacy of enslaved black people, people terrorized by lynching, African Americans humiliated by racial segregation and Jim Crow, and people of color burdened with contemporary presumptions of guilt and police violence." One statistic with which I was unfamiliar, per the website, is, "Six million black people fled the South as refugees and exiles as a result of these 'racial terror lynchings.'"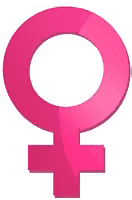 Impressively, the Memorial does not forget women! It boasts "… a sculpture by Dana King dedicated to the women who sustained the Montgomery Bus Boycott." It also "displays writing from Toni Morrison and Elizabeth Alexander . . . and a reflection space in honor of Ida B. Wells."
The Memorial is stunningly conceived and executed, with "800 six-foot monuments to symbolize thousands of racial terror lynching victims in the United States and the counties and states where this terrorism took place." These monuments represent "each county in the United States where a racial terror lynching took place. The names of the lynching victims are engraved on the columns." Significantly, "In the six-acre park surrounding the memorial is a field of identical monuments, waiting to be claimed and installed in the counties they represent. Over time, the national memorial will serve as a report on which parts of the country have confronted the truth of this terror and which have not." Impressively, "EJI staff are already in conversation with dozens of communities seeking to claim their monuments." Let's see over time what happens with these!
Museum of Alabama, "…the only destination where you can explore Alabama's past from prehistory to the present." Unfortunately, this site had a number of flaws. The "Alabama Voices" exhibit was not there yet – "coming soon." When I clicked on "Galleries," it went to a page with a large map of the museum and a heading "Alabama Voices" but not much else… When I chose "Education," the message was "New Education pages coming soon," and I was redirected to old education pages. These seem to be geared toward teachers and young students. The "History Geek" site, which was intriguing, was also under development. In general, I did not see much at all dealing specifically with civil rights or African American or Native American history except for a few photos of black people.
First White House of the Confederacy. As might be expected, this definitely seems to celebrate the Confederacy and Jefferson Davis. I had hoped, though, that the museum/house would have dealt a bit more with African Americans, the legacy of slavery, the Civil Rights Movement, Confederate leaders' roles in support of slavery and their responsibility for the thousands of deaths they caused.
On the "Learn More" web page, there are several prominent articles:
"Happy Birthday Jefferson Davis"

from 2017, "The State of Alabama celebrates the birthday of Jefferson Davis with a holiday on Monday, June 5.  The White House of the Confederacy will be closed on Saturday, June 3 through Monday, June 5."
"First White House of the Confederacy Marks

General Lee's Birthday

" from 2016, "4th and 5th Graders from Emerald Mountain Elementary School Montgomery's historic First White House of the Confederacy was packed with visitors on Tuesday, January 19th in honor of General Robert E. Lee's 209th birthday."
Birthday Celebration for Robert E. Lee on

19 January 2017

" from 2017, "Please join us for cake anytime on 19 January 2017 as we celebrate the birthday of General Robert E. Lee."
Under their FAQs, we find this: "Is there a gift shop? Yes, with Confederate items, books and other souvenirs." Under Links, I did not find any pointing to civil rights or similar sites; all links seemed to be pro-Confederacy. Under the Jefferson Davis link, we find "Flags of the Confederacy." This contains information with which I was unfamiliar, but one sentence jumped out: "Thus the 'Stars and Bars', under which so many Southern lives had been sacrificed, passed into discard." This betrayed another example of the glorification of the southern effort. There was nothing that I could see in these several descriptions that pointed to the horror that descendants of slaves must feel when they see these flags, especially when flown outside public buildings (or inside courtrooms…).
The Dexter Parsonage Museum and King Memorial Baptist Church.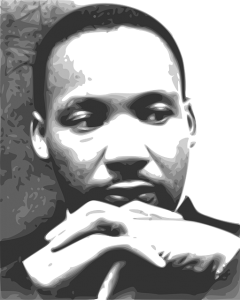 This is obviously a complete departure from the First White House of the Confederacy! This museum is restored to when Martin Luther King, Jr. and his family lived there 1954-60. The King-Johns Garden for Reflection is located at the rear of the parsonage. "Designed with a circular walkway, symbolizing unity, [the Garden] provides a quiet space for tourists to reflect on the teachings of two of Dexter's most renowned ministers." In the garden, visitors are encouraged to reflect on six timeless themes from both Vernon Johns and MLK: "Equality, Forgiveness, Hope, Peace, Understanding, Unity."
The Interpretive Center adjacent to the Parsonage has videos, "a timeline of photographs of the 12 Dexter pastors who lived in the Parsonage, a wall of Pastoral Wisdom (inspiring quotes from several pastors), unpublished photographs of Dr. King, Dexter members, civic/business leaders, and Montgomery ministers active in the bus boycott; and historical accounts on the bombing of the Parsonage and other significant events."
The church itself, which still holds regular worship services, was founded in 1877 on a slave trader's pen. "Over the years, it has served the community through the use of its facilities as meeting place for many civic, educational and religious groups, and through its human resources." MLK directed the 1956 Bus Boycott from his office here. "In 1980, … artist and Dexter deacon John W. Feagin painted a 10′ by 47′ mural at the church depicting scenes of Dr. King's journey from Montgomery to Memphis during the Civil Rights Movement. It portrays in vivid color the segregated facilities of the Jim Crow era, along with struggles, sorrows, prejudices, and personalities of [the] Civil Rights Movement that followed."
Alabama State Capitol. Generally speaking, this was an impressive and inspiring site. Right away on the main web page the hosts/writers established a balance between the Confederacy and the Civil Rights Movement. The text acknowledges Jefferson Davis as the only President of the Confederacy and where he stood to take his oath of office but then notes this: "U.S. Civil Rights Trail: The Alabama State Capitol is now recognized as an official destination on the trail along with more than 100 locations across 14 states."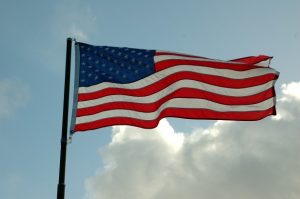 Their photo gallery, to my knowledge, had no Confederate flags (several US flags were fairly prominent), and African Americans, including children and a dance group, were featured. From the Resources link, the first item was African-American Heritage Sites. The Black Heritage Council, created in 1984, "was the first African-American advisory council of a state historic preservation office created in the country."
The Resources page includes topics such as the Green Book, Cemeteries, Churches, Schools all African American; the content in these categories was quite thin and vague. The one link that did go further was the Historically Black Colleges and Universities.
The first article listed on the Shipwreck Updates page under Resources is the May 2019 release about the probable finding of the slave ship Clotilda. Some quotes from the article are worth noting: "This gross transgression" referring to the illegal capture of the 110 slaves on board; "criminal voyage;" and "the tragedy of slavery." "Finding this important historical asset is pivotal to reconciliation with the citizens of Africatown, the State of Alabama and the nation," said Clara Nobles, Alabama Historical Commission Assistant Executive Director. The Alabama Historical Commission now shifts its focus to preservation of Clotilda.
Some Confederate-related items appear on the website, which is appropriate to telling the whole story of Alabama. For instance, events held at Confederate Memorial Park in Chilton County, site of Alabama's only Confederate Soldiers' Home, are listed. Much of the text about these events centers on honoring dead soldiers and their widows. The soldiers' home at the Park, founded by a former Confederate named Falkner, has an interesting funding twist: "Notable individuals also contributed, including Booker T. Washington and Eli Torrance, commander of the Union Army veterans organization." The home closed in 1939.
Rosa Parks Museum at Troy University. This site contains a good biography of Rosa Parks and a description of the dedication ceremony of the Rosa Parks Library and Museum on December 1, 2000, 45 years after she refused to give up her seat on a city bus to a white man. Quite a few dignitaries participated in the dedication ceremony, including Dr. Jack Hawkins, Jr. (still serving as Chancellor of Troy State University), who was quoted as saying, "For too long, Alabama has lived in the shadow of its past. But this event is not about yesterday, it is about tomorrow. This dedication certainly stands as a shining example of how far we've come and how much better we can be, if we can step beyond the shackles of the past…"
Freedom Rides Museum. This museum is maintained under the auspices of the Alabama Historical Commission. It has a very inspiring history, mainly in the form of Q&As. There is a lovely photo gallery, containing many photos showing groups of blacks and whites engaging together, bus boycott participants, mug shots, etc. Several moving shots show blacks shaking hands with (black) police officers.
Civil Rights Memorial Center, Southern Poverty Law Center (SPLC). The Center was dedicated on November 5, 1989; the speech by Julian Bond was powerful indeed and worth reading. A link to "The Forgotten" provides short bios of 40 martyrs to the Civil Rights Movement (1952-1968) for whom there was not enough information to inscribe on the memorial along with the other 75 names. Reading these bios (especially seeing that hardly any arrests were made in their murders…) is downright sickening… Many victims were teenagers…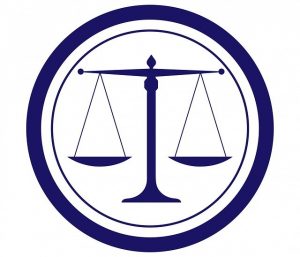 Carved on the black granite wall of the Memorial, which was designed by renowned architect Maya Lin, is MLK's well-known paraphrase of Amos 5:24 – "We will not be satisfied until justice rolls down like waters and righteousness like a mighty stream" (italics in website text).
Insights and Concluding Thoughts
There are a number of takeaways from my experience that I can share. First, I found that there are several advantages to a virtual pilgrimage:
It can

cover a lot more ground

than visiting a site in person in a limited amount of time.
The "pilgrim" can

read and digest

(even re-read) information more comfortably than standing up in a museum, perhaps surrounded by other visitors.
It can be done in private, which is helpful for

meditation and contemplation

, both at the time and afterwards.
Second, I came away from many of these sites very grateful for the brave women and men who not only who sacrificed so much during the Civil Rights Movement itself but also in more recent years have valiantly fought bigotry and prejudice and attempted to bring to light the myriad hidden stories from the past. We can also be grateful to those who have devoted countless hours – and probably financial resources – to launch or improve inspirational websites and preserve or even construct vitally important monuments, buildings, museums and parks that honor and memorialize the leaders and victims of the past. There have always been courageous people in Alabama and the rest of the South who fought racial injustice, slavery, and the ravages of the Jim Crow era, but their voices were often drowned out by the more dominant southern narrative.
Third, I tried to be sensitive to the few sites and their proponents that seem to cling to the Lost Cause mythology. It is difficult for any of us to be on the losing side of a conflict, battle or war and to continue to be criticized for our viewpoints. However, I would also note that the Civil War ended long ago; a century and a half is a long time to wish that things had turned out differently. It is not wrong to honor the dead; it is wrong to deliberately flaunt symbols, events and anniversaries that you know are hurtful to a huge swath of fellow Americans.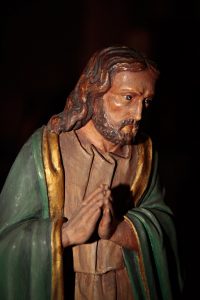 I was very glad I undertook this exercise as a form of religious practice, which has combined confronting anguish with embracing hope. (As has probably been noted if readers have looked at many of my other posts, I am Episcopalian, and the Episcopal Church – or, "the Episcopal branch of the Jesus movement" – is committed to social justice.) I hope that my online trek to civil rights sites in Alabama has been helpful, and I wish you the best if you embark on your own virtual pilgrimage.
Resources
Alabama Tourism Department, Sweet Home Alabama. Gulf Shores, AL: CompassMedia, 2018.
Kujawa-Holbrook, Sheryl A. Pilgrimage – The Sacred Art: Journey to the Center of the Heart. Woodstock, VT: SkyLight Paths Publishing, 2013.