For all intents and purposes, the first-ever virtual Democratic National Convention, held August 17 to 20, was a great success (at least according to many pundits).

Among the comments heard in the aftermath included kudos for holding two-hour sessions during prime time, the wide diversity of speakers, the creative manner in which delegates' votes were cast from across the country and by US territories, and the messages broadcast to the country about the dire threats to our democracy posed by Donald Trump.
Many of the better-known speakers – Michelle Obama, Barack Obama, Kamala Harris, Joe Biden, Dr. Jill Biden – have been highlighted in news accounts, so here we will choose timely and inspiring lines from some of the speakers who have not been as widely featured.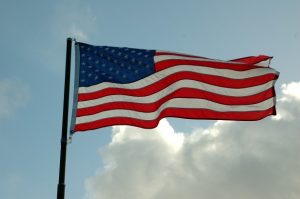 "Over the past few months, we learned what's essential: rising to the challenge, not denying it. We've learned who is essential, too.… It's the people who put their own health at risk to care for the rest of us. They are the MVPs. The nurses and the doctors. The utility workers, truck drivers, and grocery clerks. The child care workers, the parents, the teachers. The mail carriers … and the autoworkers."
Governor Gretchen Whitmer, Michigan, Aug. 17
"The ground beneath our feet is seated with pain that is both old and new. But from that soil, we always find a way to grow together. Earlier this summer, the city of Charleston removed a statue, honoring John C. Calhoun, an honored advocate of slavery. And construction is underway on the International African American museum at Gadsden's Wharf. Much like the country as a whole, we are stepping out from the shadows of our past and beginning to lay the groundwork for a more just future. It won't be easy. We can only succeed if we move forward together."
Rep. Jim Clyburn, South Carolina, Aug. 17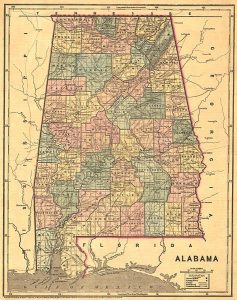 "The great John Lewis would often quote the old African proverb, 'When [you] pray, move your feet,' and then challenge us to do just that. 'As a nation,' he said, 'if we care for the beloved community, we must move our feet, our hands, our resources to build and not tear down, to reconcile and not to divide, to love and not to hate, to heal and not to kill.' In the final analysis, [w]e are one people, one family, one house, the American house, the American family. Vice President Biden understands that and he is who we need as our next president."
Sen. Doug Jones, Alabama, Aug. 17
"At its most basic, this election is about preserving our democracy. During this president's term, the unthinkable has become normal.… Under this administration, authoritarianism has taken root in our country. I and my family, and many of yours, know the insidious way authoritarianism destroys democracy, decency and humanity.

As long as I am here, I will work with progressives, with moderates, and, yes, with conservatives to preserve this nation from a threat that so many of our heroes fought and died to defeat."
Sen. Bernie Sanders, Vermont, Aug. 17
"I served as deputy attorney general in the Obama-Biden administration, and stayed on as acting attorney general for the Trump transition. Then 10 days in, I was fired for refusing to defend President Trump's shameful and unlawful Muslim travel ban. That was the start of his relentless attacks on our democratic institutions and countless dedicated public servants…. His constant attacks on the FBI, the free press, inspectors general, federal judges, they all have one purpose, to remove any check on his abuse of power. Put simply, he treats our country like it's his family business. This time, bankrupting our nation's moral authority at home and abroad."
Former Acting U.S. Attorney General Sally Yates, Aug. 18
"Our party is united in offering you a very different choice, a go-to-work president. A down-to-earth, get-the-job-done guy. A man with a mission to take responsibility, not shift the blame; concentrate, not distract; unite, not divide. Our choice is Joe Biden."
Former President Bill Clinton, Aug. 18
"America needs a president who shows the same compassion, determination, and leadership in the White House that we see in our communities. Throughout this crisis, Americans have kept going—checking on neighbors, showing up to jobs at grocery stores and nursing homes. Because it still takes a village…. But let's set our sights higher than getting one man out of the White House. Let's vote for the jobs Joe will create, and for emergency relief that lifts small businesses and hardworking people…. Vote for parents struggling to balance their child's education and their safety.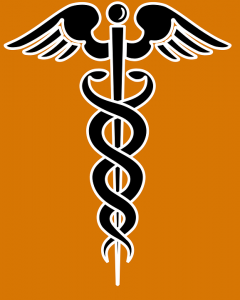 And for health care workers fighting COVID-19 with no help from the White House. Vote for paid family leave and health care for everyone. Vote to protect Social Security, Medicare, reproductive rights, and our planet. Vote for DREAMers and their families. For law enforcement that serves and respects communities of color. Vote for justice for George Floyd, Breonna Taylor, and Ahmaud Arbery, because Black Lives Matter. Vote to make sure we – not a foreign adversary – choose our president. Vote for the America we saw in the roll call last night: diverse, compassionate, full of energy and hope. Vote like our lives and livelihoods are on the line, because they are."
Former Secretary of State Hillary R. Clinton, Aug. 19
"I'm proud that New Mexico has shown what climate leadership looks like: While the Trump Administration has been eliminating environmental protections, we've expanded them. While they've been rolling back regulations on oil and gas, we've taken on polluters and held them accountable. We've committed to a renewable energy future, with exciting and fulfilling careers for workers all across our beautiful state, including right here in the heart of Northern New Mexico…. We know time is running out to save our planet. We have the chance this November to end two existential crises: The Trump presidency and the environmental annihilation he represents. We have the chance this November to attack the climate crisis, invest in green 21st-century jobs, and embrace the clean-energy revolution our country – our young people – are crying out for, and the leadership the rest of the world is waiting for. The choice is clear. The choice is Joe Biden."
Governor Michelle Lujan Grisham, New Mexico, Aug. 19
"[A] union job lifted my family out of poverty and into the middle class. My grandfather left the Jim Crow South for Detroit, joined the UAW and got a job on the assembly lines during World War II. That union job enabled him to support his family, raise my mom and send her to Fisk University. That's the American Dream. Together we work, together we rise.
Sen. Cory Booker, New Jersey, Aug. 20
"Every American must now decide. Can America be a place where faith is about healing and not exclusion? Can we become a country that lives up to the truth that Black Lives Matter? Will we handle questions of science and medicine by turning to scientists and doctors?
What will we do to make America into a land where no one who works full time can live in poverty? I trust Joe Biden and Kamala Harris to guide this nation toward that better future, because I have seen their commitment, and their empathy, up close. And I trust the capacity of America to grow more inclusive, because I have lived it."
Pete Buttigieg, Former Mayor, South Bend, Ind., Aug. 20
"Somehow, Donald Trump still doesn't get that America should stand up for what's right—stand tall for our troops—and stand strong against our enemies. But unlike Trump, Joe understands all of that. As president, Joe Biden would never let tyrants manipulate him like a puppet on a string. Joe Biden would never threaten to use our military against peaceful Americans. Because unlike Trump, Joe Biden has common sense and common decency."
Sen. Tammy Duckworth, Illinois, Aug. 20
"In the words of womanist poet Audre Lorde, 'Your silence will not protect you.' Congressman Lewis would not be silenced. And neither can we. Our votes can be our voice! We cannot wait for some other time, some other place, some other heroes. We must be the heroes of our generation, because we, too, are America!"
Mayor Keisha Lance Bottoms, Atlanta, Georgia, Aug. 20
Final Thoughts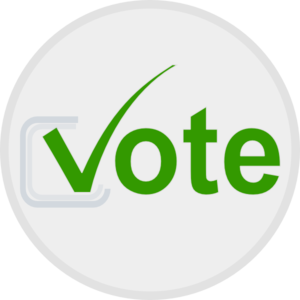 This election will be upon us sooner than we think. It has tremendous import for each of us – and for our beloved democratic republic in general. If we care at all – about ourselves, our loved ones, our country, our future – we will make every attempt to VOTE and to make sure that our vote counts.
If you are in a state that allows early or absentee voting, take advantage of it! If you vote by mail, send it in early to forestall any potential problems with the mail. If you can vote in person early, following physical distancing and other health guidelines, do it, to avoid long lines, confusion and possible health issues by voting in person on Election Day. If you can help out at the polls, do so – that will be a heroic and patriotic act!
However you do it – preferably for the President and all other positions on your particular ballot – VOTE!