It has become clear over the past several years that many – probably most – elected Republicans now serving in the US House and Senate have no shame.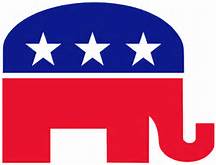 Editorials, letters to the editor, politicians on the left, and even President Biden have laid out one particular trend that demonstrates this moral failing: when Republican lawmakers who vote against popular and helpful Democratic legislation then take credit for that legislation to their constituents. In plain English, those Republican lawmakers lie to their citizens. To lie so blatantly and publicly – and especially if they do so repeatedly – shows that they have no shame or embarrassment about doing this, and could actually indicate that they have no consciences.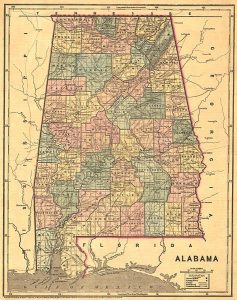 Most recently, Republican Congressman Gary Palmer of Alabama, a member of the conservative House Freedom Caucus, sang the praises of Biden's massive infrastructure bill with regard to Birmingham's Northern Beltline. The bill would provide $1.25 billion for construction of incomplete sections of the Appalachian Development Highway System; the state "will receive $369 million over the next five years for construction of the Northern Beltline."
While Palmer had supported some elements of the bill as it went through the legislative process, he ultimately voted against the final version because it contained provisions to boost renewable energy and climate resilience.
Taking credit for legislation despite voting against it now actually appears to be a deliberate strategy by the top echelons of the Republican Party. Sen. Rick Scott (R-FL), chair of the National Republican Senatorial Committee, which works to elect Republicans to the Senate, said that "Republican lawmakers may take credit for infrastructure projects that come out of the bill . . .even if those GOP lawmakers voted against the legislation." Scott told CNN host Brianna Keilar, "There's probably something good in every bill that passes, that doesn't mean you support the entire bill."
This patterns follows on the heels of Republicans who voted against the American Rescue Plan – the COVID-19 relief bill – earlier in 2021, even though their constituents benefited from its provisions.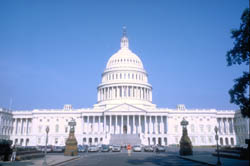 Not a single Republican voted for this bill.
According to the American Independent Foundation, in March, Sen. Roger Wicker (R-MS) bragged about billions of dollars in funding that went to the restaurant industry in his state.
Similarly, Rep. Madison Cawthorn (R-NC) claimed credit for

public health center grants

that his district received from the COVID-19 relief package.
Even in a blue state like New York, several GOP representatives – Lee Zeldin, Andrew Garbarino, Nicole Malliotakis, and Elise Stefanik – took credit for the bill after they had voted against it.
Perhaps unsurprisingly, given his history, Arizona Representative Paul Gosar, who opposed the American Rescue Plan by referring to it as a "Trojan horse for socialism," is taking credit for a grant of $32,000 "that will help an Arizona airport clean and sanitize its facilities," and he called the funds "essential." Gosar was censured by the House of Representatives in November 2021 and stripped of his committee assignments for posting "an anime-style video depicting him slaying liberal Congresswoman Alexandria Ocasio-Cortez, D-N.Y., with a sword and

threatening to harm

President Joe Biden."
What do we do in our private lives when we are confronted with blatant and conscienceless liars? What do we do about a work colleague, for example, who shamelessly takes credit for our ideas? What about relatives, neighbors and even presumed friends who betray us in this way?
Whether we avoid them, call them out, or do something else, we often certainly come to the conclusion that they cannot be trusted. This should be even truer when the liar is an elected official who wields great power and influence. Of course, in politics, there are always gray areas. What is different and significant here is that, if the lying Republican senators and representatives actually privately supported the progressive legislation but then did not vote for it for political or other reasons, then their "no" – along with the other no votes – could well have made the legislation fail, given the closeness of the votes. We are seeing frequently that other progressive legislation – also popular among Americans – fails for precisely this reason: because it lacks Republican support. This is a travesty for our suffering nation.
Conclusion
If most of us deplore this situation – that certain elected officials, especially those from one of our major parties, vote against progressive legislation but then shamelessly tell their constituents that they support it, thus in effect lying to their constituents – what can we do?
First, it is appropriate, as some GOP leaders have done, to let their constituents know about grants and loans for which they can apply from legislation that they did not support. What is unacceptable is for those legislators to lead their citizens to believe that those citizens owe them a debt of gratitude, such as their vote and/or financial support, when they might not if they knew the truth. We must be aware of this possibility.
Second, if these are elected officials for whom we did vote in the past, we can and arguably should call them out. We can write to them via their website or otherwise; use social media; call their offices.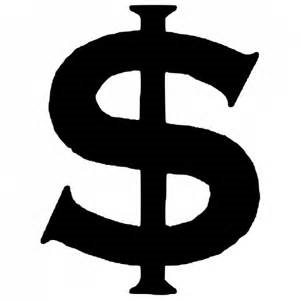 Let them know that we decry their falsehoods. We should definitely refrain from voting for them again and we should withdraw our financial support.
Third, we should support candidates who are trustworthy, who do not lie about where they stand on legislation. Better yet, we should consider supporting candidates who support progressive legislation!
Finally, we must beware politicians that automatically brand Democratic and progressive legislation as "socialist." The designation "socialist" is basically a scare tactic of the right wing: it is deliberately used to spread fear of some amorphous "liberal takeover" or "overreach" that will bring down our country. We should look instead at the features of the proposed legislation and what it can do for us, our community, our state and our country. We should not be immediately put off by the supposed "high cost;" the costs are often spread out over many years and should also be looked at as healthy investments. Further, the costs of the status quo are often significantly higher than the proposed solutions. Finally, we must remember that these supposed "socialist" proposals have, in many ways, been highly successful for decades in other advanced democracies; the US is one of the last major nations to enact or propose some of these initiatives.
In short, elected officials who lie to their constituents – and who vote against laws that would greatly help those constituents – have a major flaw in their personalities that we should denounce as we might do in our personal lives.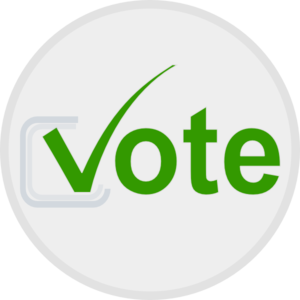 Elected officials with such a flaw do not act in our best interests; if they truly have no shame, they are actually incapable of being embarrassed into doing the right thing in the future. Therefore, they should lose their jobs – they must be voted out of office and never elected to office again.