We have commented on a number of issues in the past which we can now update.
First, we noted in "Hillary and Helen: Women 'Deleted' by the Texas Board of Education," posted on September 21, 2018, that the Texas Board of Education had voted preliminarily in September 2018 to delete several significant figures from the state's mandatory social studies curriculum. A final decision was to be made in November 2018, to affect curricula starting in August 2019. Two of those deleted figures were Hillary Clinton and Helen Keller. According to a November 13, 2018, article in the Dallas News, "the story has gone viral, with the majority-Republican board accused of allowing its politics to influence what kids are taught in classrooms."
Responding to the backlash, and thanks to a number of moving testimonies to the Board in the intervening months, both Clinton and Keller were reinserted. (Other significant persons and groups were also reinserted, including the Women Airforce Service Pilots, the "first American women to fly military aircraft.") This encouraging turn of events is an excellent example of the power of political pressure from groups of concerned citizens to reverse trends that do not serve the common good.
Second, we have commented several times about the Consumer Financial Protection Bureau (CFPB), the brainchild of Massachusetts Senator Elizabeth Warren following the financial meltdown 10 years ago. ("Preserve the CFPB!" and "The Financial CHOICE Act, Predatory Lending and the CFPB") The CFPB was targeted by President Donald Trump and his cronies for severe dismantling, no doubt due to its wild success in reining in the excesses of the financial industry by which so many in Trump's circle benefit.
The Bureau's first Director, Richard Cordray, who was highly effective, resigned in 2017 and ran unsuccessfully for Governor of Ohio in 2018. In typical Trump fashion, the President appointed a longtime opponent of the CFPB as Acting Director. Mick Mulvaney (who was recently replaced by Kathy Kraninger as confirmed Director) once called the bureau a "sick, sad" joke. According to Vox, Mulvaney "did a lot of damage in his year-long tenure as acting director. . . . He reportedly scaled back an investigation into the Equifax data breach, relaxed restrictions on often predatory payday lenders, recommended Congress pursue sweeping changes to the CFPB's powers, and dismantled financial protections for the military."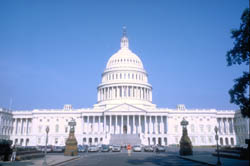 While the Senate did not pass the Financial Choice Act supported by the right, "which would have crippled the consumer bureau and revoked the Volcker Rule," it did approve bipartisan legislation that "represents a substantial watering down of Obama-era rules governing a large swath of the banking system." This trend will probably soon make a drastic left-hand turn. Now that the US House of Representatives is controlled by Democrats, committee chairs change parties, and it is Maxine Waters from California who has taken charge of the House Financial Services Committee, which has subpoena power.
Rep. Waters (whom Trump has repeatedly disparaged as "an extraordinarily low IQ person") says that "one of her top priorities will be undoing the damage" done by Mulvaney. The Hill, reporting on an interview Waters did with Chris Hayes on MSNBC on January 3, 2019, quoted Waters, "The last two years have been very dangerous. I have been appalled and surprised at how blatant it has been. This administration is not at all concerned about the welfare of the average family." Waters – the first African American and the first woman to head the House Financial Services Committee – has served on the Committee since coming to Congress in 1991.
According to former Massachusetts Rep. Barney Frank, who headed the Committee between 2007 and 2011, Waters is "very knowledgeable and sophisticated when it comes to these issues. She's very pragmatic and committed to helping middle-class people." Hardly someone with a low IQ! It will be interesting to watch in the coming months how she and her Committee members keep their promises about preserving and even strengthening the CFPB.
Third, in "Mr. Kobach and the Judge," we reported on the Kansas Secretary of State's run-in with a US District Judge, Julie Robinson. In addition to striking down a state law supported by Kobach that significantly suppressed legitimate voters and citing Kobach for contempt of court, Judge Robinson (an African American) "ordered Kobach to take six additional hours of continuing legal education that 'pertain to federal or Kansas civil rules of procedure or evidence.'"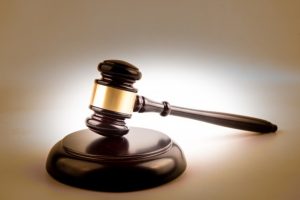 Kobach ran for Governor of Kansas in 2018 – and lost to Democratic State Senator Laura Kelly. While Kobach retains his Secretary of State position, Kelly's victory broke the state's powerful Republican trifecta and, in turn, helped Democrats win a net gain of six trifectas nationwide. Kelly ran on a message of bipartisanship, pledging "to restore school spending and [moving] past the tax-cutting, service-slicing ways of former Gov. Sam Brownback's time in the office. . . Her campaign focused time and again on Brownback, arguing to voters that Kobach would return the state to the policies that carved away tax revenue and triggered cuts in a range of services." Kelly takes office January 14, and time will tell what happens in the Sunflower State over the next few years.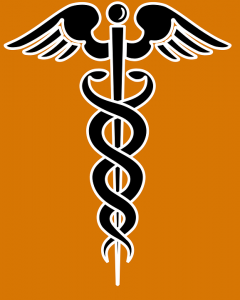 Finally, we have discussed health care issues a number of times. Specifically, in "A Physician's Support for 'Medicare for All,'" and "Myths, Lies and Truths about Single-Payer Health Care as the Midterms Approach," we presented various reasons for supporting Medicare-for-All or an approach similar to those used successfully by our sister nations around the world. It is now exciting and encouraging to see that, according to David Weigel in the Washington Post on January 3, 2019, House Democrats will hold hearings in a number of committees on Medicare-for-All legislation after newly-elected Speaker Nancy Pelosi announced her support for the hearings process. Rep. Pramila Jayapal (D-Wash.) will be the House sponsor of the legislation, usually denoted as HR 676, according to the Post article.
This development follows longtime Democratic attempts to revamp our inefficient and expensive health care system, including the Affordable Care Act and Vermont Senator Bernie Sanders' initiatives during his 2016 presidential campaign. (We can also go back to the 1990s and remind ourselves that Hillary Clinton tried unsuccessfully to improve our health care system. This raises the sobering question: how much money – and perhaps even lives – would have been saved had our society been more willing to consider some form of universal health care 25 plus years ago?)
Are we going to make the same mistakes today and allow fear-mongering and lies to sabotage ideas that would truly serve the common good? Or will we find ways to pull together and finally put something in place that the vast majority of Americans want – a health care system that actually works?